1. Rita Ora's tweet about Conor McGregor didn't, uh, exactly go down well with his partner.
Oooooh boy things got interesting on ye olde Twitter overnight, when singer Rita Ora pressed publish on some photos with UFC Featherweight Champion Conor McGregor, captioning them "date night".
The singer and fighter were seated next to each other at the UK's Fashion Awards, but the joke that something more was going on between them wasn't received well by McGregor's sparring partner Artem Lobov.
In a since-deleted reply tweet, Lobov wrote: "Sorry Rita, Burgers are nice but not when a man has steak at home," a nod to McGregor's girlfriend of more than eight years (and the mother of his baby son), Dee Devlin.
What makes the ordeal even more confusing is that Ora herself is in a one-year relationship with musician Andrew Watts.
So, was it all an edgy quip? It appears so, although that explanation won't please the thousands upon thousands of fans who labelled the tweet "disrespectful". Regardless, something tells us Rita Ora doesn't care.
Rightio then.
2. We're so sorry, but The Bachelorette's James wasn't the dude who just swiped right to you.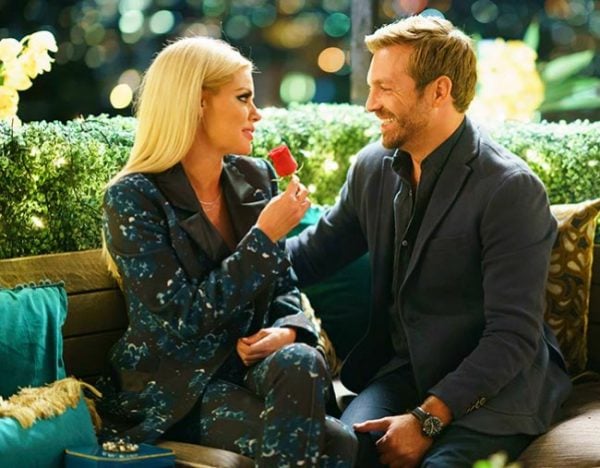 Oh, dear.
If you're swiping right to say a big hello to The Bachelorette's James on Tinder, you're not swiping right to The Bachelorette's James at all.
Taking to his Instagram Story on Wednesday, the financial advisor said, "It's not really me!", sharing screenshots from three accounts using his photos.