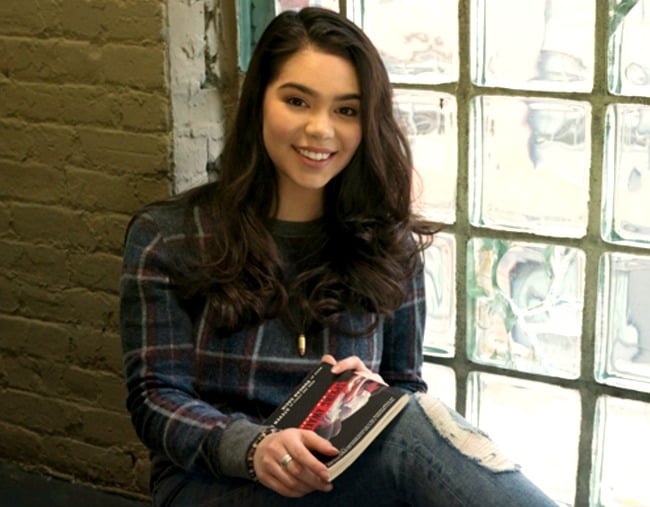 Auli'i Cravalho's voice has already been in your home and in your ears. More likely than not, it has already swelled around you in your car and reached out and touched you while you were seated in a cinema.
Yet, you might not be completely familiar with her face.
The singer and actress voiced the title character in Disney's 2016 smash hit Moana, which included performing arguably one of the best Disney songs of all time, the Grammy winning, Oscar nominated How Far I'll Go.
At the time of being cast in Moana, Auli'i was in her first year of high school and living in her native Hawaii with her mother. After hearing about the call-out for the newest Disney Princess role, she decided at the very last minute to send through an audition tape to the Disney team and ended up being cast out of hundreds of applicants.
Now, the 17 year old's face and powerhouse singing voice are set to be all over the small screen with the launch of her new TV series Rise, which will air in Australia exclusively on Stan from March 14.
The show is executive produced by Jason Katims (the man behind Friday Night Lights and Parenthood) and adapted from Michael Sokolove's book Drama High.
The televised world of Rise takes place behind the walls of a rundown high school located in a smallish Pennsylvania town, a place where businesses are struggling to stay open, spirits are low and the only joy the townspeople find is in the success of the school's football team.