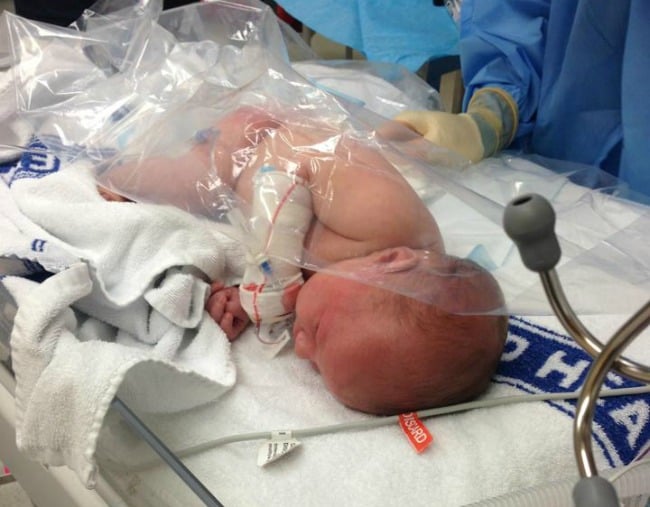 "You know what annoys me? How quickly parents reach for baby Nurofen," the blonde one said.
Her brunette friend nodded emphatically. "Oh, I know. It's just a fever! Mums are just so quick to medicate these days…"
Confession: I was eavesdropping. Newly pregnant with baby number two, I was still finding my confidence as a mum so conversations like this were riveting to me. And I was intrigued. Don't you give Nurofen when your child has a fever? What's the alternative? (Ice baths, apparently).
To clarify, I wasn't eavesdropping, exactly. I was at a friend's daughter's birthday and I knew no one else there except for her, and no one was talking to me. I was too shy to try and chit-chat with this cluster of confident, hippy mums who were clearly lifelong friends.
So.
Seven months later, my second daughter Noa was born, and she was a delight from the moment she arrived. She breastfed easily, slept well and snuggled happily all day, so when she was three-weeks-old and became suddenly grizzly and irritable, I knew something was wrong.
Then, I remembered those mums at the party.
Malcolm Turnbull talks to Mamamia about the anti vaccination movement. Post continues below…
It's just a fever.
Mums are so quick to medicate.
And just like that, I doubted myself.
My instinct was to reach for Nurofen to bring her fever down, but I wondered if I was over-reacting?
At 5pm, she was grizzly.
By 8pm, she was screaming.
By 10pm, I called the government health hotline to check if I should give her Nurofen (why didn't I give it to her straight away?!)
By midnight, she had settled a little in bed with me.