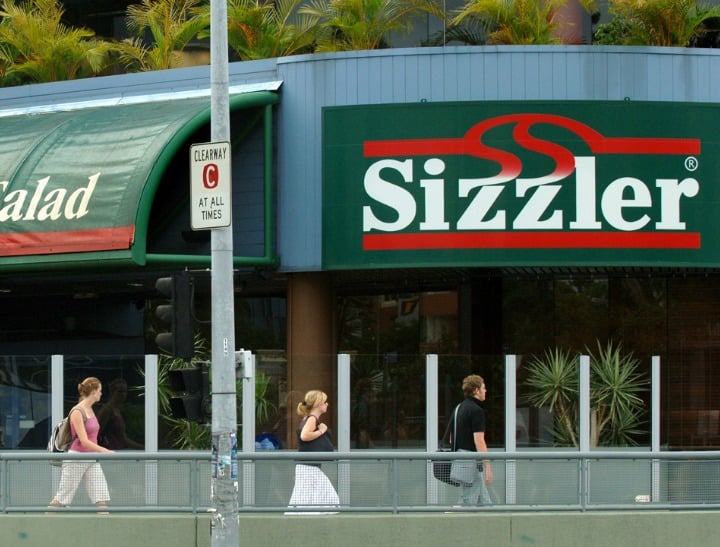 Last year, hearts around the nation broke when the parent company of Sizzler, Collins Foods, announced the restaurant chain was no longer "core" to its strategy and was therefore not being allocated any more growth capital.
Reports this week indicate the 22 remaining Sizzlers — located in QLD, NSW and WA — have their days numbered. Collins Foods chief executive Graham Maxwell told News.com.au the company would "continue to monitor our remaining restaurants closely and take appropriate action where necessary".
In other words, get your Sizzler hit while you still can. In the meantime, we're taking a moment to remember the good times (and the cheesy toast):
An open letter to Sizzler, my lost love.
I can't believe it's over. After all these years, it's really over.
I'll never forget our first dinner date back in 1993. I didn't eat for hours in advance, so keenly did I anticipate our meal.
I remember driving into the suburban mall, clocking the restaurant venue apprehensively at first. It was louder and more brightly-lit to something I'd have chosen myself. But you were warm and open, and the ensuing hours passed in the sort of happy blur only the young and falling-in-love can truly encounter.
Your energy was infectious, and we spent many evenings together in the ensuing months, each more deliciously exciting than the last.
"Bittersweet memories. That is all I'm taking with meeeee…." (post continues after the gallery):