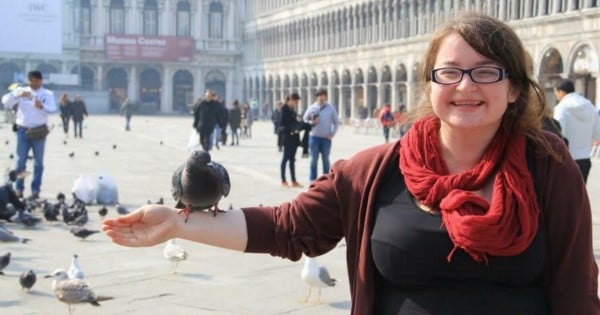 The nightmare began in October last year.
One day, Rikki was a healthy 23-year-old university student undertaking her master's degree in Sydney. The next, she was in intensive care in a hospital where she would stay for the next four months.
She was not hit by a car, attacked in a street or involved in an accident. She was fine one day and the next day she wasn't. She was vomiting, she couldn't speak and then started seizing.
She had contracted encephalitis which is an inflammation of the brain. How and why she contracted it remains unknown:  it was either caused by a virus, or her own immune system.
She was admitted to intensive care and had her skull removed to allow her brain space to expand.
In the days that followed Rikki's diagnosis and hospital admission, her mother, Lisa Bryant, and their loved ones were forced to confront a gut-wrenching, shock-inducing, heart-rending fact that no parent should ever face: Rikki might die.
For many weeks, and even months, through myriad ups and down, dying appeared a distinct and brutal possibility. She kept fighting to live, despite constant seizures and many drug reactions and hospital acquired infections.
Mercifully, and against the odds, she survived.
Less mercifully, Rikki has sustained considerable brain damage from the autoimmune virus.