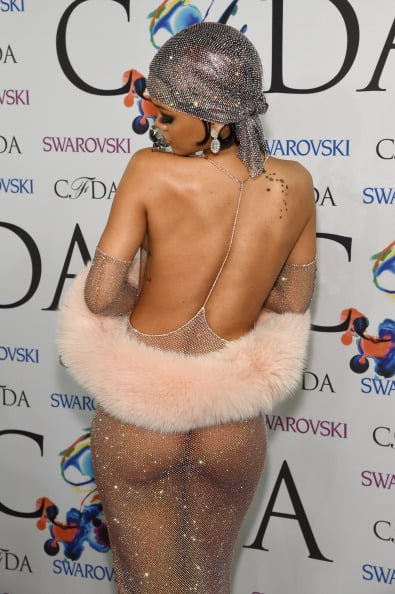 These dresses have to be the most outrageous of all time.
We have seen some pretty wild dresses go down the Red Carpet in our time.
But the dress Rihanna wore at the CDFA Fashion Awards last week has everyone talking about how risky is risque on the red carpet. It even sparked a twitter war with legendary girl group TLC. Designed by Adam Selman, the gown which was made from fishnet and 230,000 Swarovski crystals didn't leave much to the imagination.
But for those who think Rihanna was doing something ground breaking, trend-setting or innovative by flaunting her "assets" in a near naked dress, we have news for you. It's been done before. Many. Times. Before.
CLICK THROUGH our gallery to see some of the most outrageous "nude" dresses of all time…