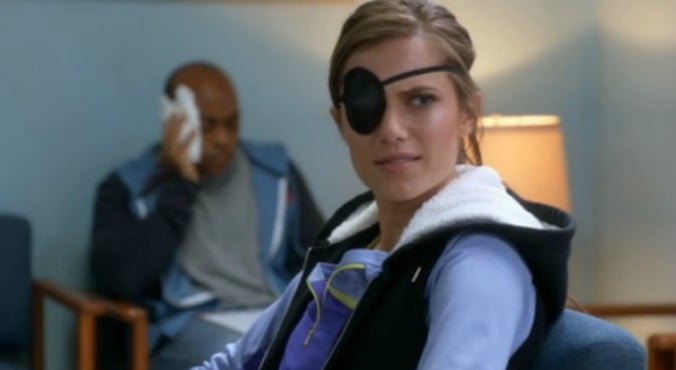 Image: The Mindy Project/FOX.
Doctors are getting a little frustrated with the reasons people are turning up to emergency departments. If you've got a broken bone or you sliced yourself chopping food, by all means please head to your nearest hospital.
Got a paper cut? Maybe just make do with a band aid for now.
In a bid to prevent hypochondriacs rushing to the emergency department on a whim, doctors at Cambridgeshire and Peterborough Clinical Commissioning Group have revealed the top 10 time-wasting "injuries" they see, including "splinters" and "sore throats".
On that note, here are 10 other ridiculous reasons why people have attended the ER, as told by ER staff. And paper cuts are just the beginning…
"He had a pimple."
"Her bed was uncomfortable."
"She had a very shallow paper cut on her hand."
"They got shampoo in their eye."
"They had a sore throat."
"I worked for a while in an inner city ED. Had a patient once who came in by ambulance with a sore throat. On questioning he had been to the out of hours GP (this was about 1am), the GP had diagnosed pharyngitis so sent them home with advice. Please note he had managed to drive himself to and from the hospital for this appointment. On asking what made him think he needed an ambulance to get him here not 60 minutes later, he said 'I wanted a second opinion and it's cold outside so I didn't want to drive.'" - Mnonni
" She had hiccups."
 "They had ear wax."
 Have you heard stories about people going to ER for non-emergency situations?