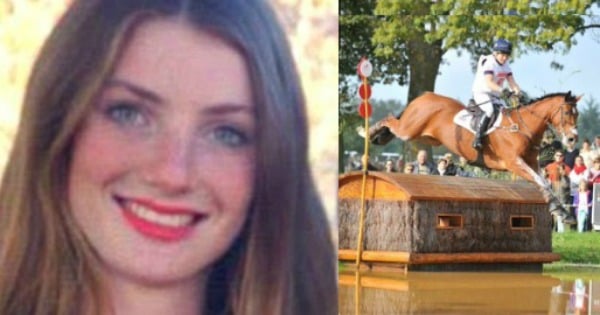 A touching new social media campaign is honouring young equestrian star Olivia Inglis, who was crushed to death by her horse in NSW's Hunter Valley on Sunday.
Thousands of riders from around the world are sharing photos of themselves and their horses along with the hashtag #RideWithOlivia to express their grief following the 17-year-old's death.
The campaign also aims to show solidarity with the teenager's family — with the photos being used to compose a large mosaic image of Ms Inglis on a horse, as a gift for the family.
Men, women and families from countries as far-flung as Italy and the US have contributed to the Twitter campaign for the talented teenager, who came from a well-known family equestrian industry.
Her father, Athur Inglis, was the deputy chairman of a company by their family name, William Inglis & Son.