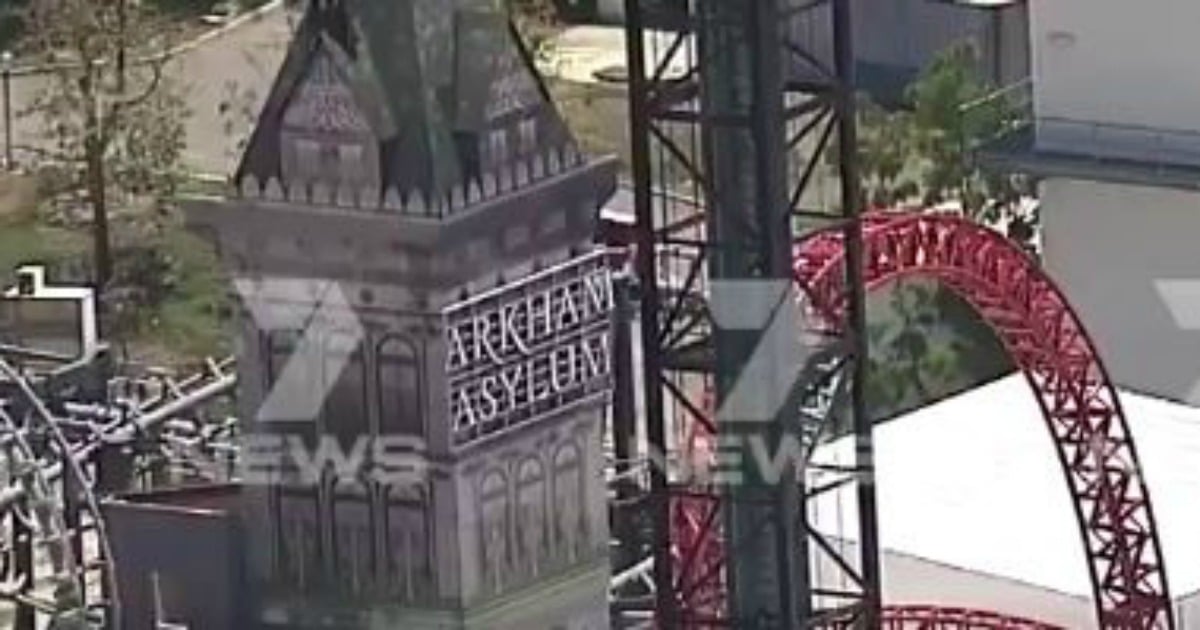 UPDATE:
All passengers have been successfully rescued from Movie World's Arkham Asylum Coaster, after the ride broke down and left them stuck at the top in extreme heat.
It's believed 20 guests became trapped shortly before midday on Wednesday, due to a "mechanical issue."
Passengers were assisted by emergency services within two hours.
UPDATE: All passengers have been rescued from the Arkham Asylum roller coaster at Movie World. https://t.co/qFGPBXYLgP #7News pic.twitter.com/2ws3V39QPa

— 7 News Queensland (@7NewsQueensland) January 11, 2017
Mamamia previously reported…
A ride has stopped at Movie World in the Gold Coast, Queensland, leaving dozens of passengers trapped in extreme heat. It is believed the park is in the process of rescuing the guests.
The Arkham Asylum Coaster is 32 metres tall and reaches speeds of 85 km/h. It's a virtual reality ride, with technology synchronising the movement of the rollercoaster with visual stimuli.
Movie World  advertises the ride on their website, saying "only the bravest of people can enter the Asylum to face one of the most infamous criminal minds on the planet, The Joker, as he attempts to infect all of Gotham City with dangerous monsters."
Entry to the ride is purchased within the park for an additional cost of $5.
#BREAKING: Passengers are stuck on the top of a roller coaster at Movie World on the Gold Coast. https://t.co/o1yrqGOjxn #7News pic.twitter.com/dlXljTeRAV

— 7 News Queensland (@7NewsQueensland) January 11, 2017
#BREAKING: Passengers are stuck on the top of the Arkham Asylum Coaster at Movie World on the Gold Coast. https://t.co/Kxu7qfTWsp #7News pic.twitter.com/ftyqY5e7sQ

— 7 News Queensland (@7NewsQueensland) January 11, 2017