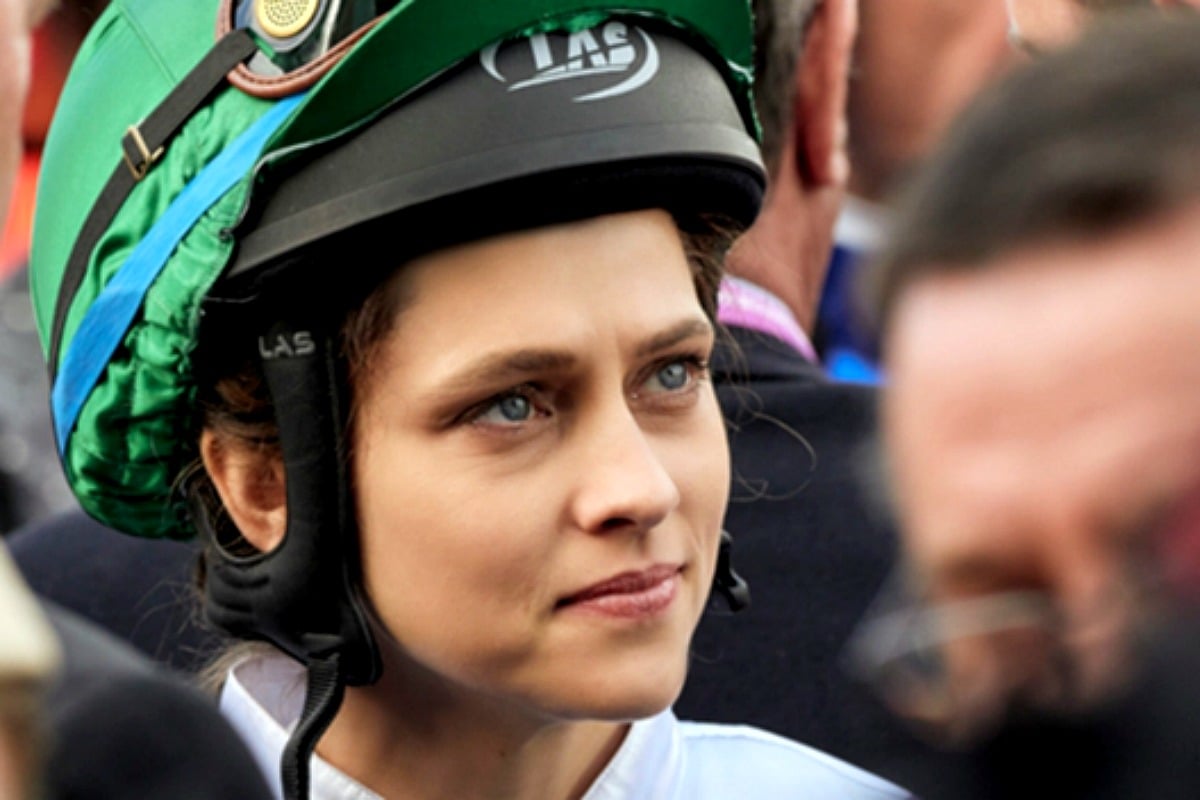 Ride Like A Girl is a new kind of fairytale film.
At least, that's how the movie's director and producer Rachel Griffiths has always seen it, and while it's light on the dragons and castles there is a certain kind of magic that comes with the story of Michelle Payne, the first-ever female jockey to win the Melbourne Cup.
Ride Like A Girl charts Michelle's story from her days as a little girl with the seemingly impossible dream to one day win the race that stops the nation. While the physical strength and mental labour that goes into becoming one of the nation's top jockeys is told through a series of action-packed scenes and heartwrenching moments, at its heart Ride Like A Girl is very much a compelling story about family.
Just like her real-life counterpart, the film's Michelle (played by Teresa Palmer) is the youngest of ten children, all being raised in a loving but wildly chaotic horse-racing obsessed home by their father Paddy Payne (Sam Neill) after her mother died when she was just six months old.
Following a family trauma and her own near-fatal horse fall, the film builds up to a spectacular finish with Michelle's historic win at the Cup and even though you walk into the cinema knowing the eventual outcome, it's still a wild ride to the finish.
On Mamamia's daily podcast The Spill hosts Laura Brodnik and Kee Reece talk about the importance of Ride Like A Girl along with the biggest entertainment and pop culture stories of the day. 
For Rachel Griffiths, she knew from the moment she watched Michelle cross the finish line that her story was destined to be a feature film.
"That was the easy part, making that decision was just the first five minutes of the four-year process," Rachel told Mamamia. "Ideas are cheap and easy but it's the reality of actually getting it made that is the hard part.
"I just love sports films, they are my favourite genre because you can explore so many epic emotions in them. I have always wondered why we have never made a great Australian sports film? Phar Lap is kind of close but that was a long time ago. We are a sporting nation and yet we are always a bit suspicious of the hero's journey. We don't like a hero that says 'I want the golden fleece!' and then the whole movie is about them trying to get the 'fleece' so that is boring.
"We love the accidental heroes here in Australia, but then Michelle's story fits into that very traditional male 'heroes arc' if you like.
"I knew as soon as I read about her family and their life, this big Catholic family from the bush, these battlers, that it was was just a fairytale to me. Then when I found out that Michelle had lost her mother at six months old, when I was watching the Melbourne Cup, I said to everyone around me 'she is a Disney Princess'. She rides a 'prince' (horse Prince of Penzance) into glory but like all the modern princess movies it's not an actual prince that is her dream or that will carry her there."