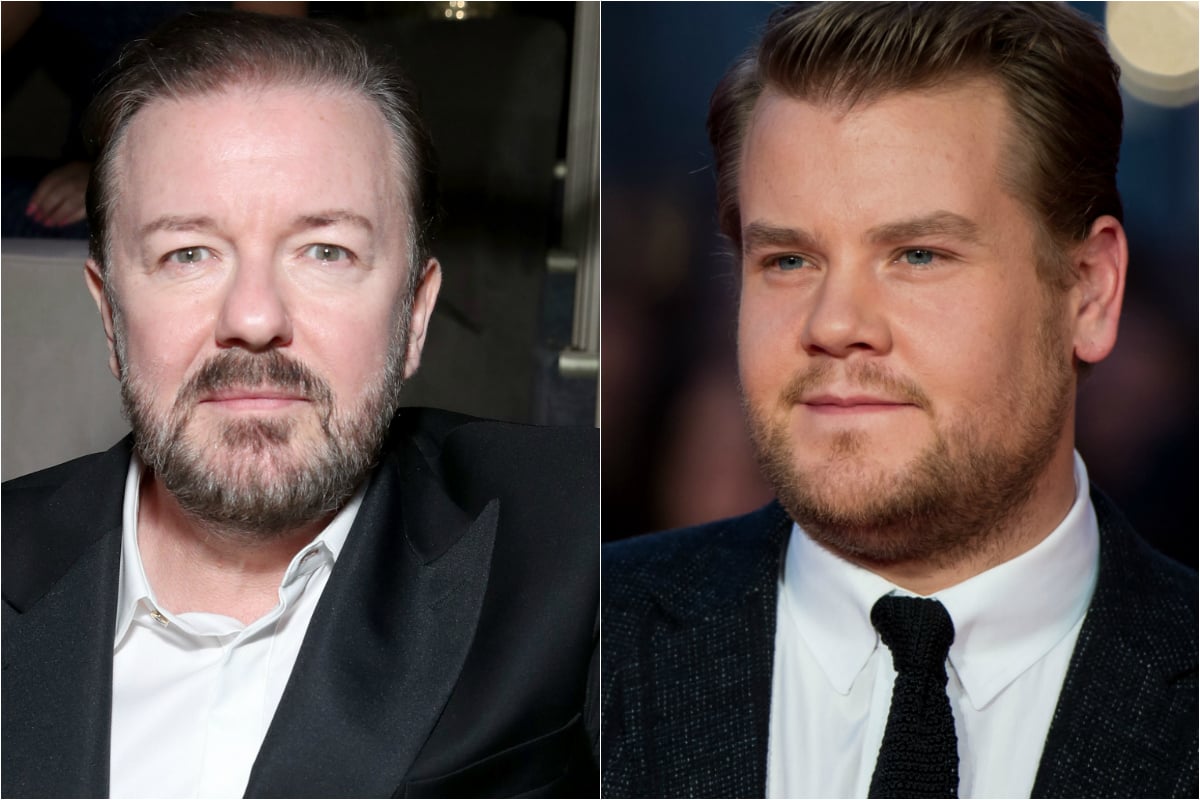 In Ricky Gervais' second season of his drama comedy After Life, which was just released on Netflix, viewers noticed that one character seems oddly… familiar.
The character's name is James, and viewers are convinced he is based on real-life British comedian James Corden, noting the resemblance between the two is uncanny.
The character of James in #afterlife is such a dig at @JKCorden its genius!! @rickygervais on top form again!!!

— phil john (@Philcroft24) April 24, 2020
Hey @rickygervais please tell me I'm not the only one who thinks the character James in #AfterLife2 was named after and based on James Corden.

— Jay Warner (@JayPW_5681) April 28, 2020

In fact, many thought it actually was James Corden who was acting the part – indicative of just how distinctive the character seemed.
Yet another great piece of work from @rickygervais #afterlife2 also what a great performance from @JKCorden as the mental son ???? brilliant ????

— Gaz (@gpbtrader) April 28, 2020