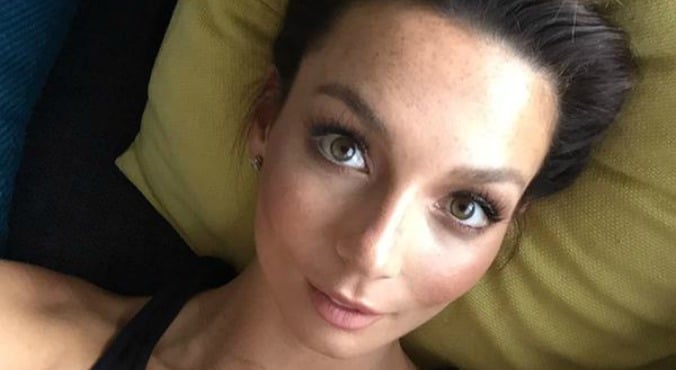 Image: Twitter.
In an interview last year, Ricki-Lee Coulter admitted she didn't want to have chidren, a feeling shared by her then-fiance Rich Harrison.
Now, a few months after the couple's Paris wedding, the topic has been raised again — and Coulter has perfectly articulated the feelings of every woman whose decision not to be a mother has been met with confusion or even criticism from others.
On KIIS FM this morning, host Jackie O asked the 29-year-old whether she and Harrison were "still on the same page" when it came to kids. Coulter confirmed this was the case, but went on to express her love of children.
"I love kids … I'm the greatest baby sitter of all time. When I was 13, my aunties would go out and leave me with their two-week-old babies and I loved it. I was like a little mum and I'd be feeding them at 2am and burping them and changing their nappies," she laughed.
After remarking that we usually hear the opposite — that people don't like kids unless they're their own — Jackie took a step further, asking the question some viewers were probably wondering themselves.
"Tell me if I'm prying too much, but I don't understand, then, why you wouldn't want to have kids? If you really love kids, what's the reason for not?"
"It's just something that we both don't want for ourselves," the Dance in the Rain singer responded.
"It's hard for people to understand, especially women, because I think a lot of women feel like maybe it's a shallow decision or that I haven't thought about it enough or it's something I'm taking lightly. But it's just something that we don't want and it's a personal decision." (Post continues after gallery.)