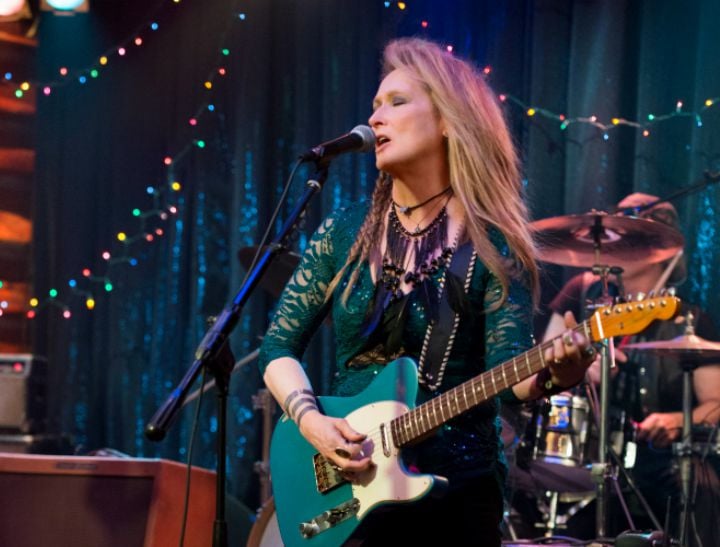 Meryl Streep's epitaph will surely read: "There's nothing she couldn't do".
And, yet, as I waited in line to see this chameleon actress's latest film, Ricki and the Flash, my palms were sweaty, my brow creased. Not because I'd just been to the gym (ha!), but because I was anxious that Meryl, playing a rocker in her 60s, might be in peril here. The film's poster – her clad in a black leather jacket and skinny jeans, a guitar slung over her shoulder, long blonde hair, with a sassy look on her face – made me wince.
I couldn't help thinking that there was something slightly embarrassing about her character: I don't want to see Meryl Streep rockin' out! And, cringe upon cringe, I thought that Ricki and the Flash would be a syrupy celebration of ageing in the style of The Best Exotic Marigold Hotel but for the rockers' set. Sexless linen dresses replaced with tight leather pants. Horrible.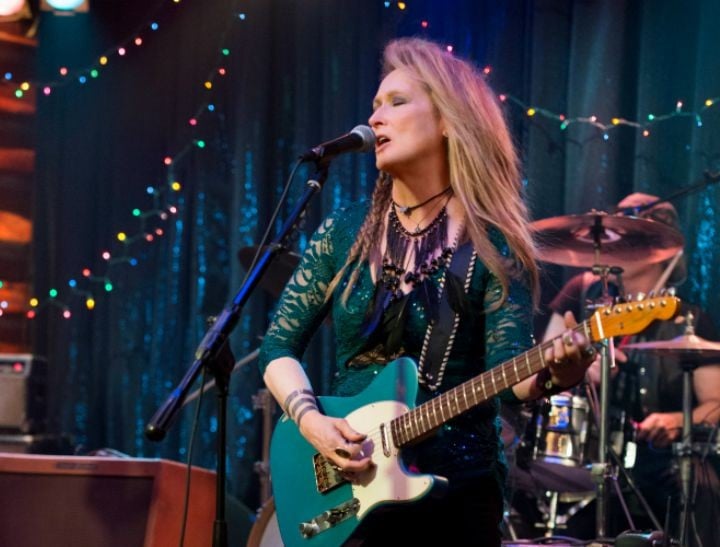 So, um… How should I put this? I was wrong. There. I said it.
Though Ricki and the Flash does celebrate ageing, it's less Marigold Hotel and more, well, rock 'n' roll – grungy and in your face (but in a Hollywood way, of course).
Ricki and the Flash is written by Diablo Cody, best-known as the Academy Award winning writer of Juno, and directed by Academy Award winner Jonathan Demme. Streep plays Ricki Rendazzo, a guitarist and singer who – depending on which character's speaking – "left" her husband and three small children years ago to follow her dream of becoming a rock star.
There's no doubt Ricki's talented, but she and her band 'the Flash' never made it further than becoming the much-loved house-band for a bar of adoring regulars.
When her ex-husband, Pete (played brilliantly by Kevin Kline), asks her to visit them because their daughter, Julie (played by Streep's real-life daughter, Mamie Gummer) is having a breakdown after the disintegration of her marriage, Ricki arrives at his gated mansion to bare the brunt of their resentment.