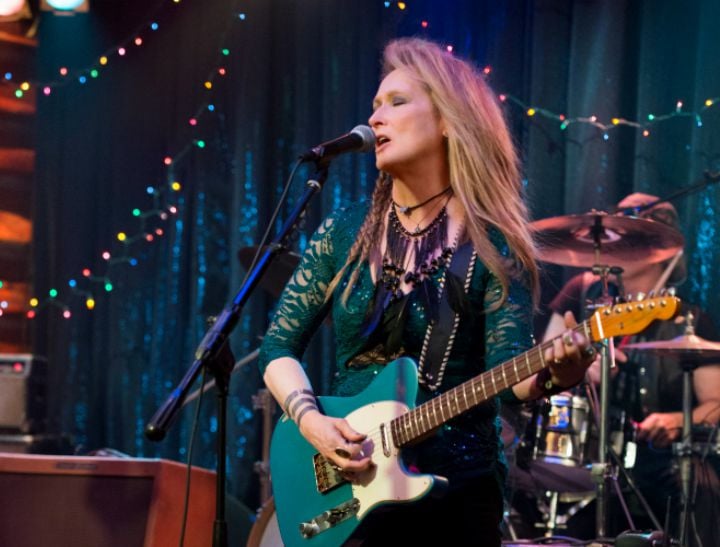 Meryl Streep's epitaph will surely read: "There's nothing she couldn't do".
And, yet, as I waited in line to see this chameleon actress's latest film, Ricki and the Flash, my palms were sweaty, my brow creased. Not because I'd just been to the gym (ha!), but because I was anxious that Meryl, playing a rocker in her 60s, might be in peril here. The film's poster – her clad in a black leather jacket and skinny jeans, a guitar slung over her shoulder, long blonde hair, with a sassy look on her face – made me wince.
I couldn't help thinking that there was something slightly embarrassing about her character: I don't want to see Meryl Streep rockin' out! And, cringe upon cringe, I thought that Ricki and the Flash would be a syrupy celebration of ageing in the style of The Best Exotic Marigold Hotel but for the rockers' set. Sexless linen dresses replaced with tight leather pants. Horrible.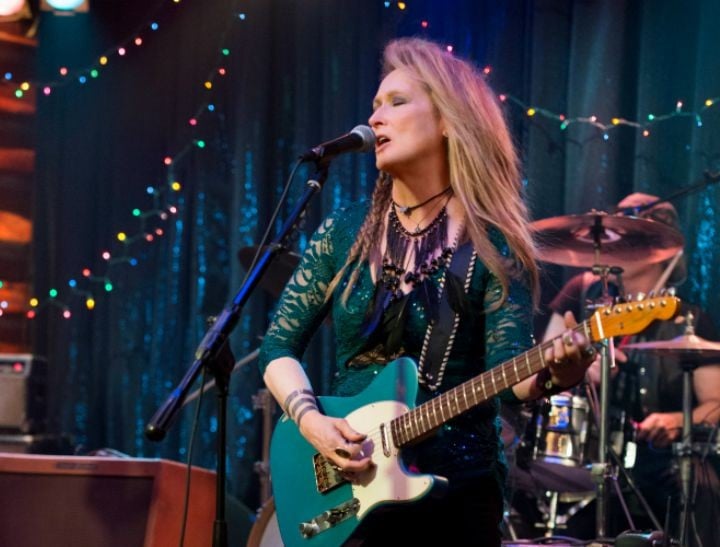 So, um… How should I put this? I was wrong. There. I said it.
Though Ricki and the Flash does celebrate ageing, it's less Marigold Hotel and more, well, rock 'n' roll – grungy and in your face (but in a Hollywood way, of course).
Ricki and the Flash is written by Diablo Cody, best-known as the Academy Award winning writer of Juno, and directed by Academy Award winner Jonathan Demme. Streep plays Ricki Rendazzo, a guitarist and singer who – depending on which character's speaking – "left" her husband and three small children years ago to follow her dream of becoming a rock star.
There's no doubt Ricki's talented, but she and her band 'the Flash' never made it further than becoming the much-loved house-band for a bar of adoring regulars.
When her ex-husband, Pete (played brilliantly by Kevin Kline), asks her to visit them because their daughter, Julie (played by Streep's real-life daughter, Mamie Gummer) is having a breakdown after the disintegration of her marriage, Ricki arrives at his gated mansion to bare the brunt of their resentment.
Ricki's a fish out of water in Pete's grand house, surrounded by obvious wealth, a full fridge and everything a stable, well-off family is supposed have. Old grievances surface early on, with him yelling that their family should have been her dream. She fires back: "what, I can't have two dreams?" Meaning a family and music. "No, you can't", he says.
Moments like these in the film continually point to an almost invisible social hypocrisy: men aren't persecuted for pursuing their dreams over family, but women are.
Check out the trailer for Ricki and the Flash below (post continues after video):
Later, Ricki says drunkenly on stage that Mick Jagger has seven children to four different women. Clearly, "he didn't raise them"; but, then again, no one expects him to – "he's not a woman".
Of course, Ricki isn't Mick Jagger though, either. She clearly didn't 'make' it. If she had, would we then think leaving her family was all worth it?
Diablo's screenplay teases our expectations all the way through. When we meet Pete's long-time second wife, Maureen (played by Audra McDonald), she seems a painful over-achiever and too controlling of Julie's mental health. But we come to empathise with why she's so wary of Ricki, and cares so much for the welfare of "her" family.
The standout scenes are those between Meryl and Mamie. It's a delight to see this real-life mother and daughter – and the film's two rebels – bond and subtly band together against their more conservative onscreen family members.
Mamie is darkly funny, dry as a you-know-what, and utterly heart-breaking in one particular moment (which also happens to be its corniest).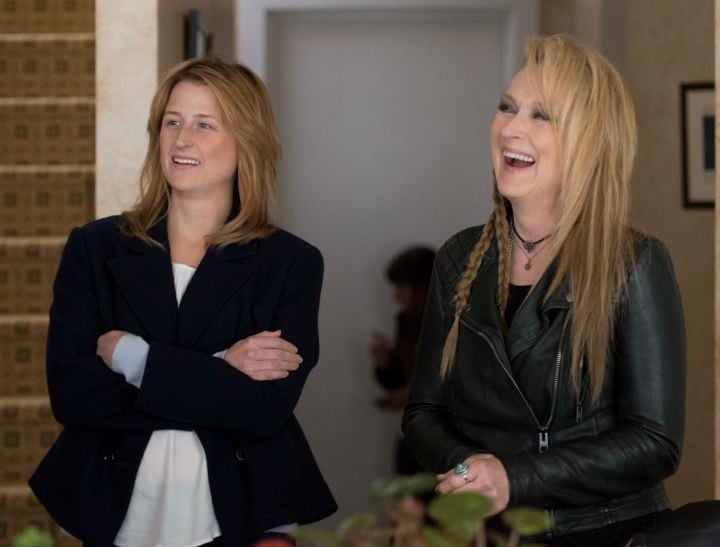 Then there's the soundtrack. Music isn't just fodder for the action – whole songs (mostly covers) are performed all the way through by Ricki and the Flash. Tiny fact: Before Meryl took up acting she wanted to be an opera singer. What this means is that she's not just an ok vocalist, she's pretty freakin' amazing.
So, I left thinking, it's definitely not Meryl in the role that's cringe inducing. The aging rocker is just a cringe-inducing stereotype in pop culture.
In the end, Ricki and the Flash is a clever, moving drama that wants us to question what it is about this aging rocker that makes us uncomfortable, especially when it comes her children and family.
I wonder how we might feel about Mick Jagger in, say, a film called 'Micki and the Rolling Stones'?
Are you going to see Ricki and the Flash?
What's your favourite Meryl Moment? Here are some of ours…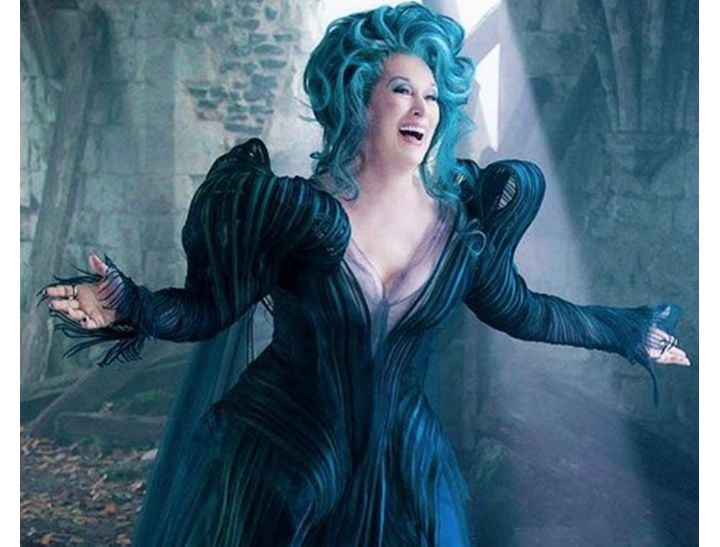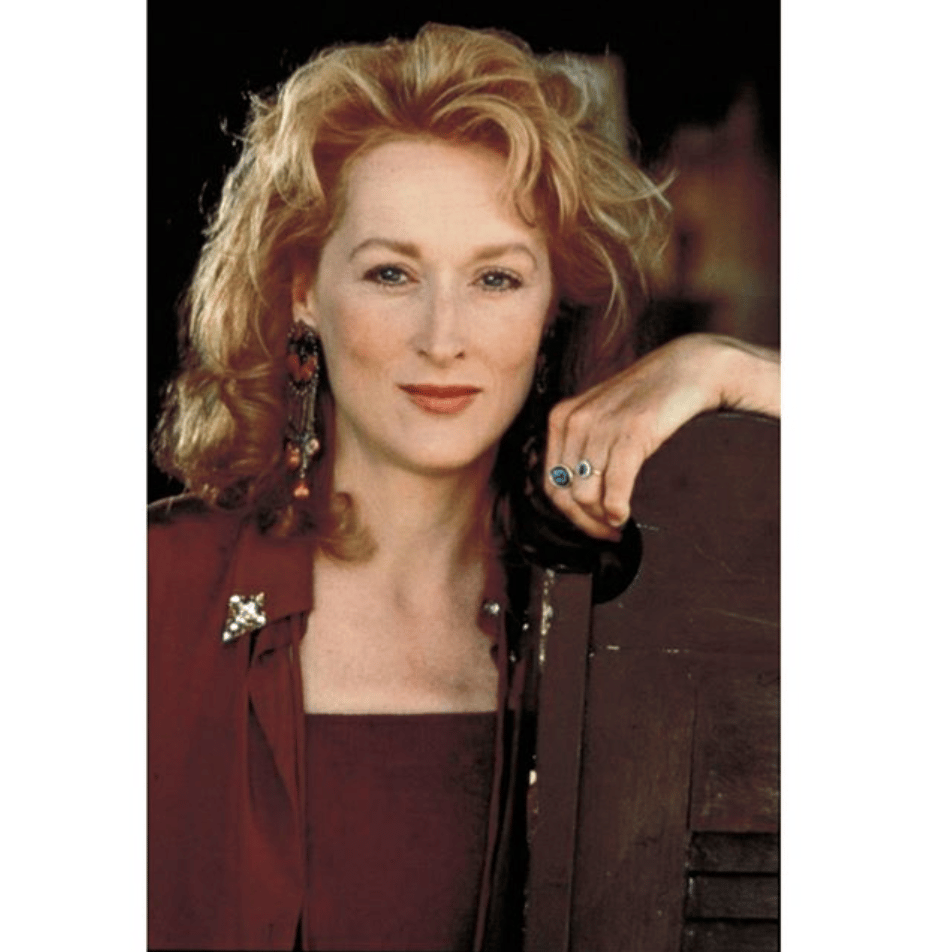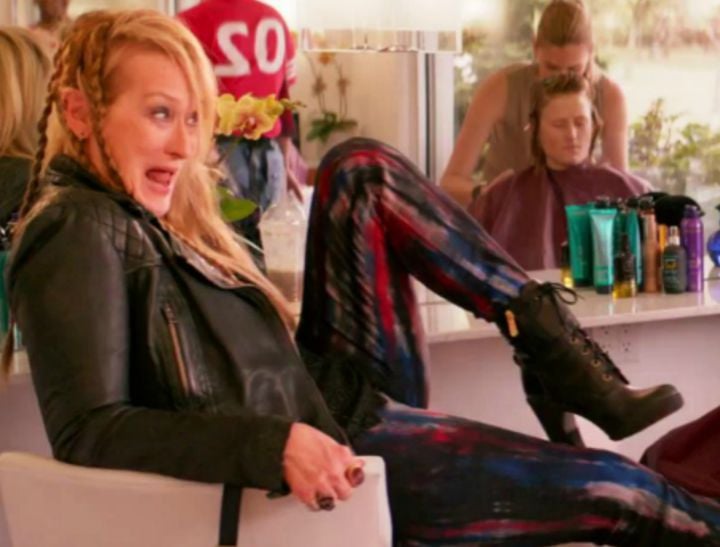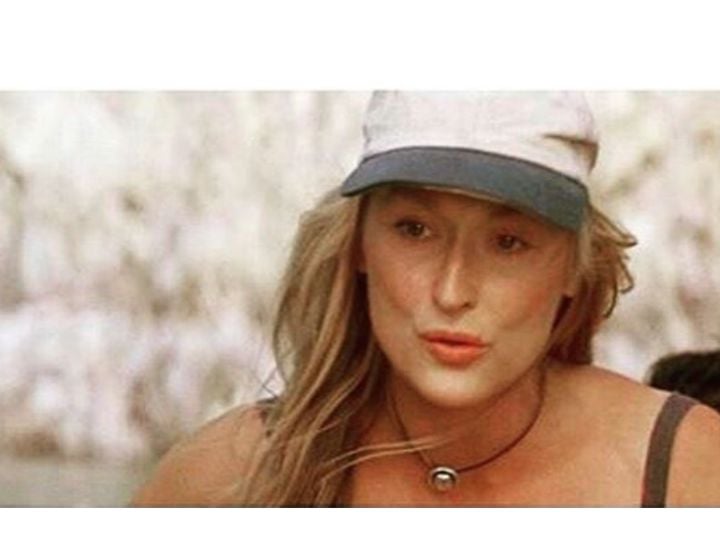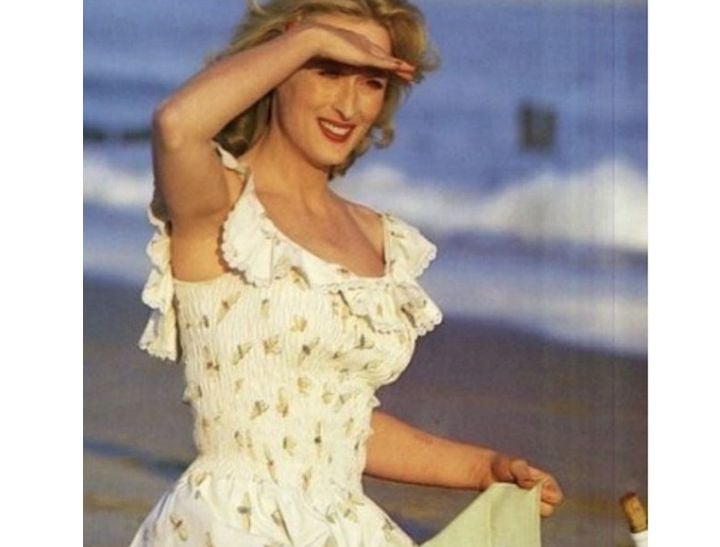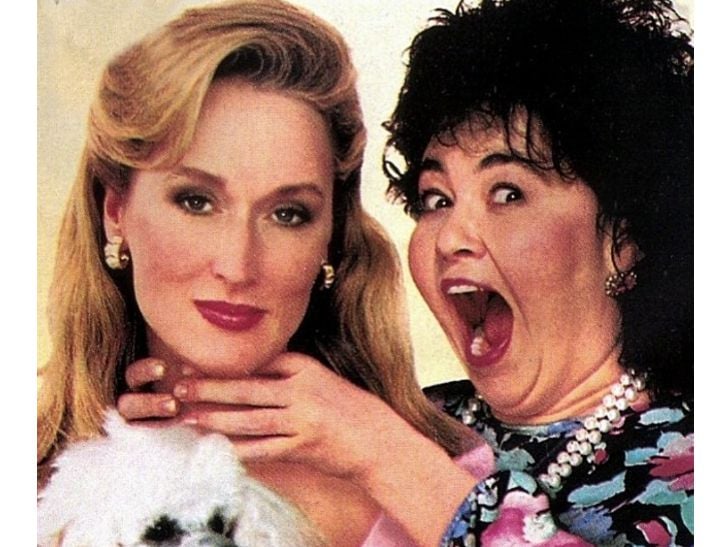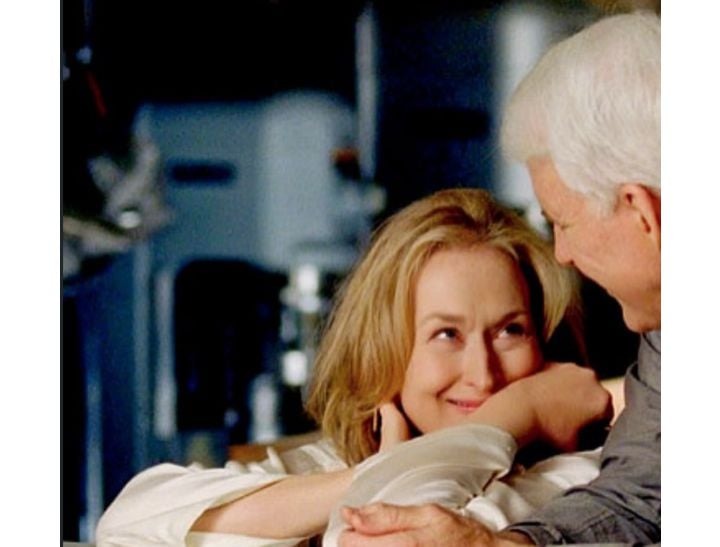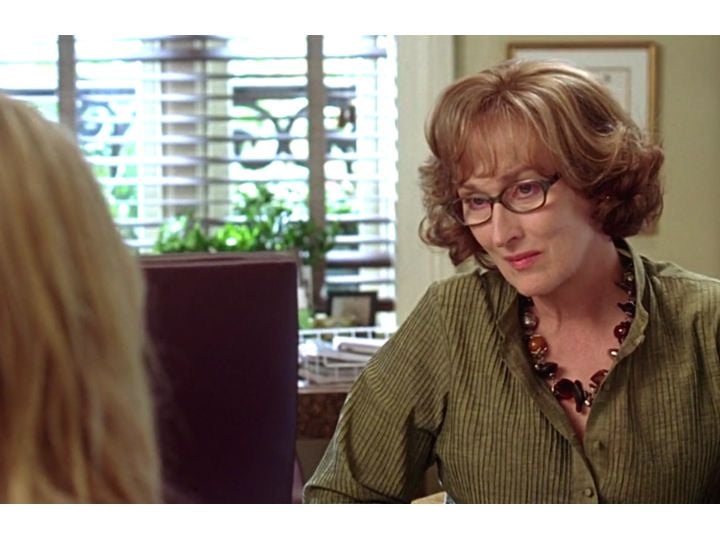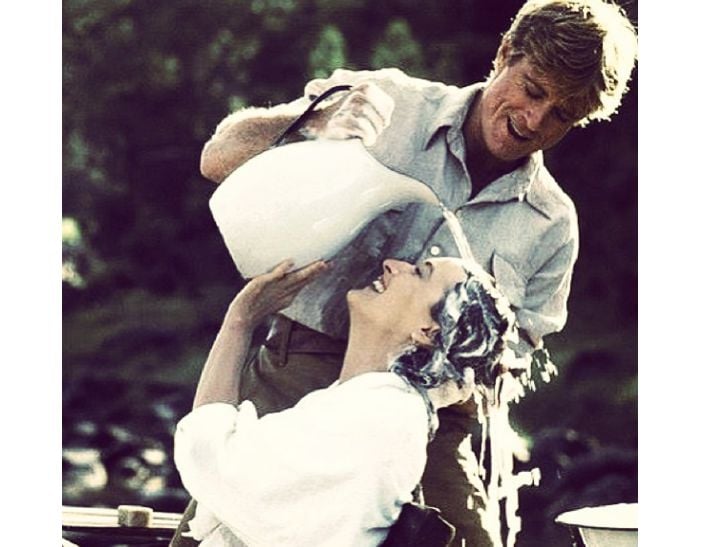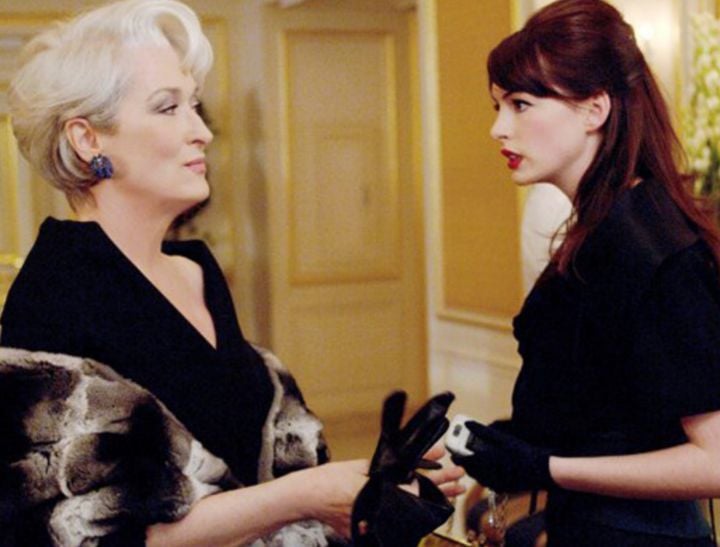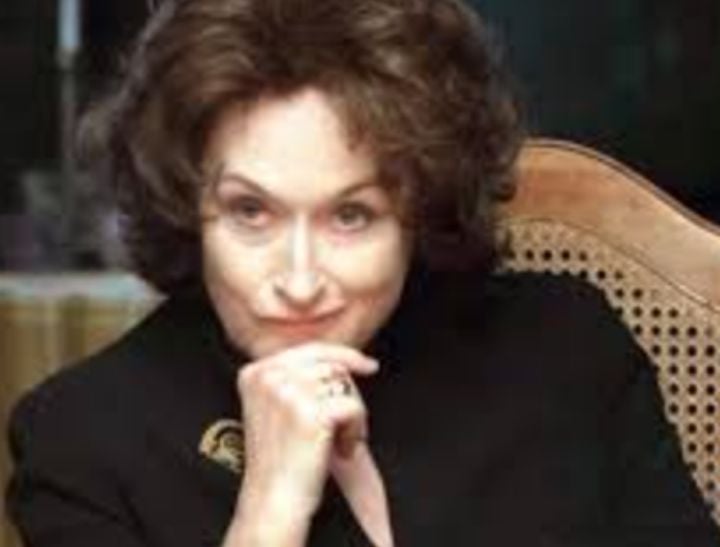 Fore more entertainment:

Rosie Reviews: Magic Mike XXL.

Unpopular Opinion: Inside Out is not a great kids movie.

People are calling this the scariest movie ever. And it's just the trailer.