Richard Wilkins' unchanging hair has long been the subject of light-hearted mocking from his Today show colleagues.
However, Wednesday morning Sylvia Jeffreys may have taken the joke one step too far, with 'Dickie' Wilkins walking off the set after the host compared his famous 'do to that of a dinosaur.
The entertainment reporter was sitting at the desk when a trending clip was played of a child excitedly trying to get his mum to look at something on TV – apparently a tyrannosaurus rex.
"Maybe it's Dickie's hair!" Sylvia joked as the clip ended.
"Oh Sylvia," Richard responded.
Sylvia continued, saying "well it is the T-Rex- oh no that's the other one – the stegosaurus."
Dickie was still laughing along at this stage, but it was the cheeky suggestion made by co-host Tim Gilbert that Sylvia was calling Dickie an extinct animal that set the veteran reporter off.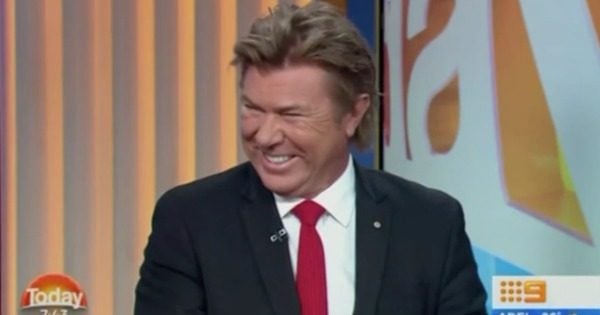 "Are you saying Dickie is a dinosaur?" co-host Tim joked.