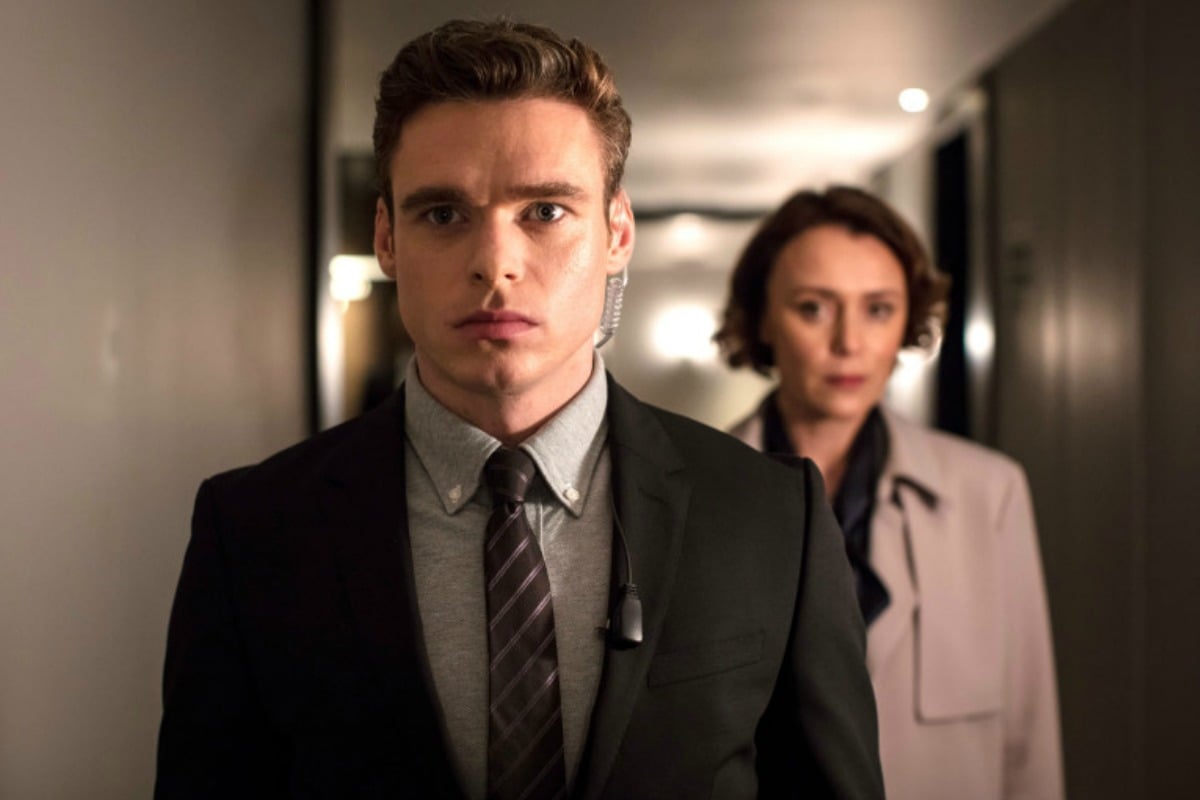 Well, this is a weird one.
Richard Madden AKA the gorgeous fella from The Bodyguard says he was kicked out of Netflix's head office for… drinking employee-only water. ¯\_(ツ)_/¯
"I walked in and was told I was in the wrong building," Madden explained to Sam Rubin on KTLA Morning News. 
"But there was a fridge of Netflix-branded water, which I went to grab a bottle of and he said you have to go around the corner for your guys' show.
Watch the trailer for The Bodyguard right here, but warning, you will want to start streaming it on Netflix, ASAP.

"I said 'Cool, I'll just grab a bottle of water.'
"But I was told no, it's for Netflix employees only.
"I said, 'Well I am a Netflix employee, I'm on a show'.