They're both on the record as being happily married, but that hasn't stopped billionaire Richard Branson and reporter Sarah Harris from engaging in some harmless and hilarious flirting on national TV this week.
Sharing a desk together on Tuesday evening's edition of The Project, things kicked off when comedian Tommy Little asked the airline juggernaut how it was that he came to own his now infamous island, where Barack and Michelle Obama were recently spotted on holiday.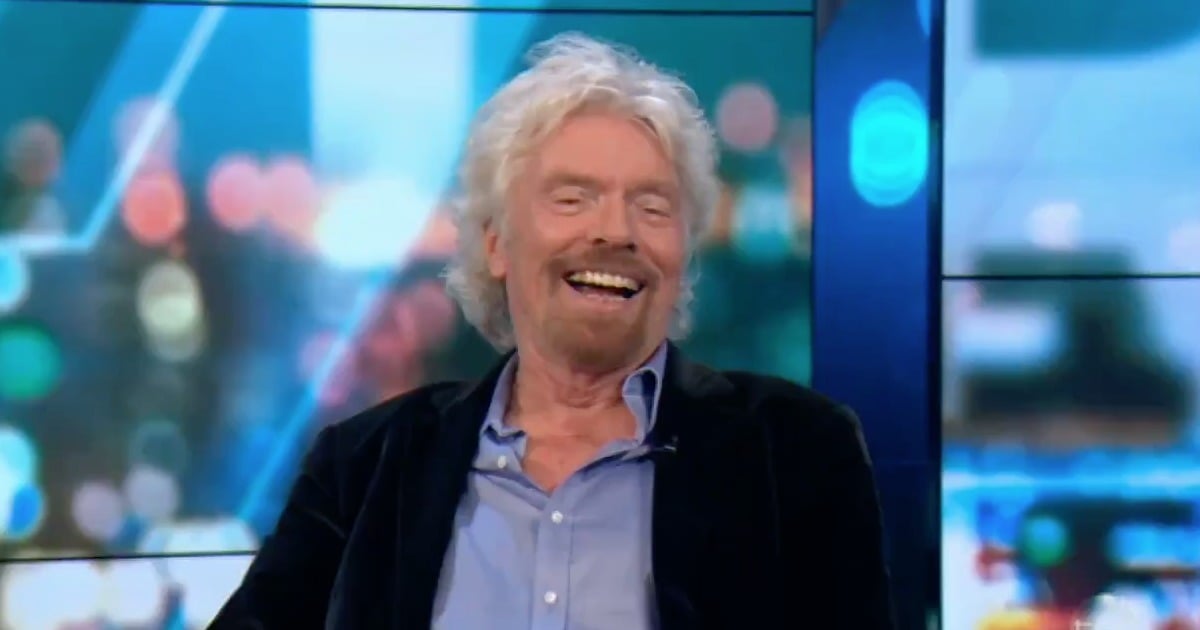 "I was chasing a lady, I was 28 years old," Branson began, saying that in a bid to woo his now wife, Joan Templeman away from her then boyfriend, he asked her to travel to the Virgin Islands for the weekend where he was seeing some property, something that was completely false, he now admits.
"I fell in love with her, that was 40 years ago," he said.
Listen: Sarah Harris talks to Mia Freedman about her life in the spotlight. Post continues... 
Chiming in, Harris asked, "Is your pursuit of space also to impress a girl, and when is it happening? We've been hearing that we're going to go to the moon for ages."