As police hunt for the gunman who shot 15-year-old Brayden Dillon as he slept in his Glenfield home yesterday, a possible motive for the attack is being explored.
The "execution-style" shooting of Brayden, who later died in hospital, may have been retaliation for a fight involving his brother that ended in the death of a young man last year, according to The Sydney Morning Herald.
Brayden's 18-year-old brother, Joshua Dillon, and two friends were involved in a deadly brawl in July last year.
The newspaper reports the three were driving home from the gym one afternoon when a group of men standing on a street corner in Sydney suburb Panania allegedly began yelling abuse at them.
After parking and getting out of their ute, a fight erupted between the two groups. It ended in the fatal stabbing of 18-year-old TAFE student Adam Abu-Mahmoud.
Dillon, and friends James Rivera and a 17-year-old, were subsequently charged in relation to the death and refused bail.
It is this deadly fight that police reportedly fear may have been the motive for a retaliation attack by the gunman who shot Brayden.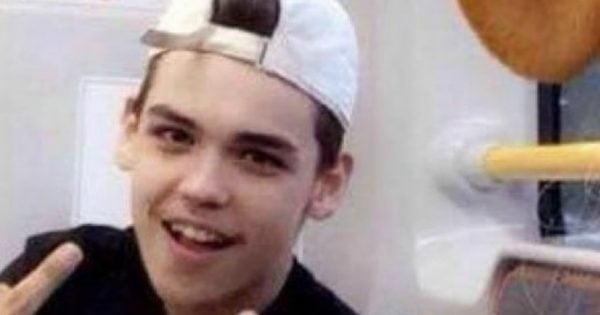 The man, who has been described as between 18 and 20 years old, of a thin build and wearing a tracksuit kicked down the door and entered the home around 6am Friday.
Inside Brayden, his mother, his step-father and his step-siblings, aged one and seven, were sleeping.
Brayden's mother confronted the masked man, who brandished a gun as he walked to Brayden's upstairs bedroom and shot him twice in the head as he lay in bed, Detective Chief Inspector Mark Brett said.
The Sydney Morning Herald reports police sources said they were exploring whether the "execution-style" shooting was a revenge attack for the fatal stabbing.
However, Det Chief Insp Brett told reporters Brayden was known to police, but did not comment on any other speculation yesterday.
Police continue to search for the gunman and warn members of the public to not to approach any man they see matching their descriptions, but call Triple Zero immediately.