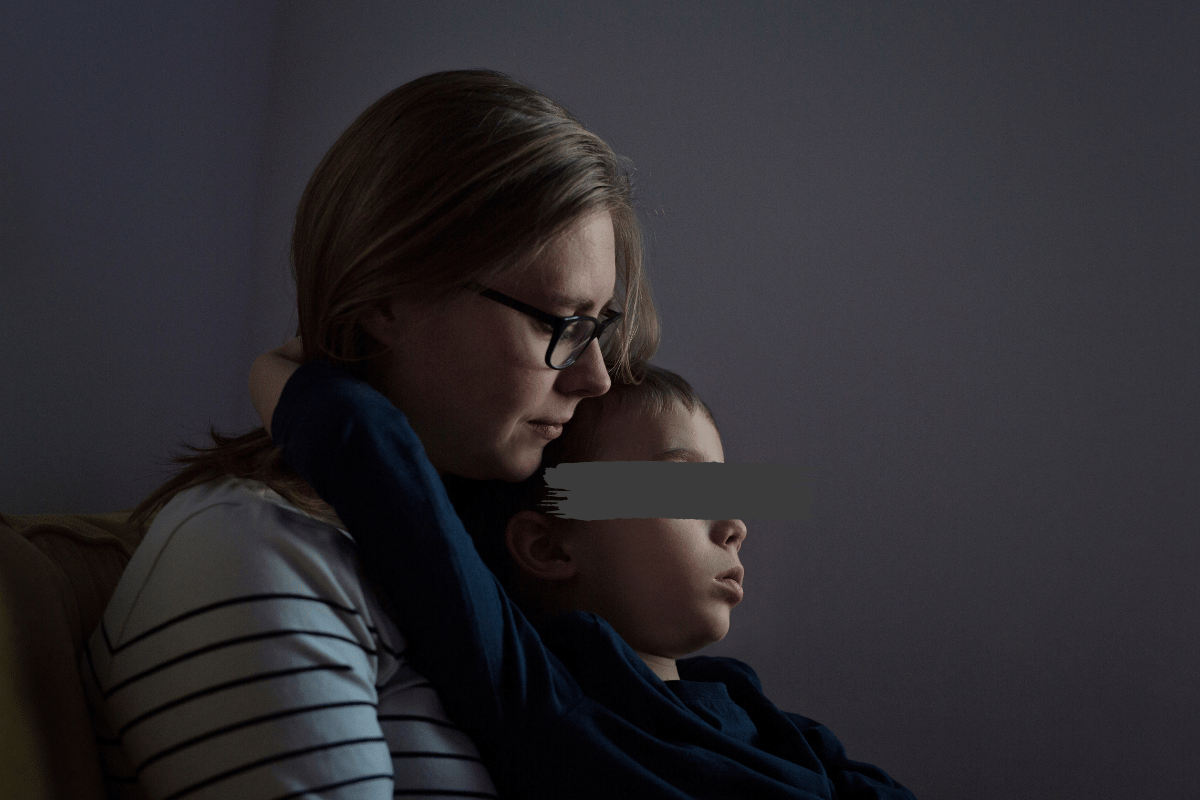 Content warning: This story includes descriptions of domestic violence that may be distressing to some readers.
More than 46,000 kids are in 'out-of-home care' across Australia.
Out of these thousands of children, only a very small percentage are reunified with their birth parents.
For the past year, Marie has been relishing having her two sons with her again, after having them restored to her care in May 2022.
But it certainly wasn't an easy journey for the family.
Watch: the reality for kids living in foster care. Post continues below.
In 2014 and 2017, Marie welcomed her two boys Mark and Jason with her then-partner.
Life had been tough during that time though.
"My relationship with their father was very on-and-off and there had been quite a lot of domestic violence. And when the boys came along, I felt very alone with little support, and my depression got bad," she tells Mamamia.
"I was also struggling with drug addiction at the same time. I felt so little control over my life."
In August 2020, when the boys were each just a few years old, they were removed from their parents' care.