Yesterday you were on a beach, sipping margaritas and watching the sunset.
Today you're peering out the aeroplane window as your city comes into view, wondering how you're going to cope when you arrive home.
Much to your dismay, the holiday is officially over and you're about to face these eight inevitable stages of returning home. Good luck.
1. Fighting jetlag.
You feel flippin' fine. You don't know why everyone complains about jetlag — it's not even real, according to some scientist in an article you read one time.
Well, he's right, you're not tired at all, you… have fallen asleep on the couch at 7pm, only to wake up wide awake 4am. You toss and turn trying to return to your slumber, but it's no good. Welcome to jetlag.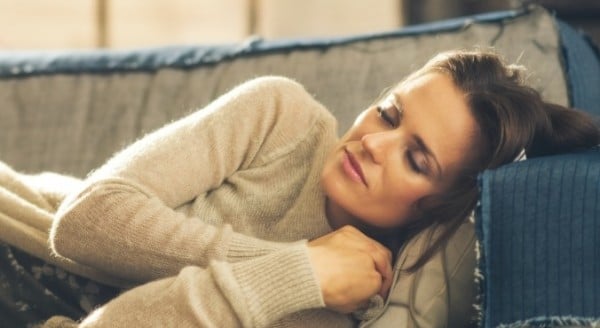 2. Avoiding unpacking.
Let's be honest: nobody drags their suitcase inside and gets unpacking straight away. Regardless, you tell yourself, 'I'll get onto that tonight'.
After all, you have SO MANY loads of washing to do... but then there are so many episodes of Gilmore Girls to watch.
Alas, that suitcase is still there six days (or weeks) later. You slowly pick at it, fishing out the things you need, one pair of socks at a time, until you finally give in and unpack it after the third time you've stub your toe on it. It's the hardest five minutes of your life.
3. Inspecting your souvenirs.
Among the magnets and shell necklaces in your luggage, you spot a tropical-themed Christmas ornament. 'Oh I forgot I bought this' you think (with either delight or regret).
Then horror strikes: where's that precious item? You know, the one you bought at that gaudy shop on the last day because you still had $10 of foreign currency that needed spending. You panic, thinking you've left it in the hotel, only to find it wrapped up in your new tie-dye sarong — the one you you already know you're never, EVER going to wear.