Things started out well for Aussie tourist Graham and his wife when they visited Eala Bhan restaurant in the coastal seaport of Sligo, Ireland.
Writing a review on TripAdvisor after his dining experience, Graham wrote the food was "quite reasonable".
But things turned sour very quickly when Graham accused the restaurant and its staff of having "low integrity" when he left his jacket and glasses behind after the meal.
"I accidentally left my Windbreaker with eye glasses in [the] pocket. We only discovered this when we arrived at our next destination," he wrote.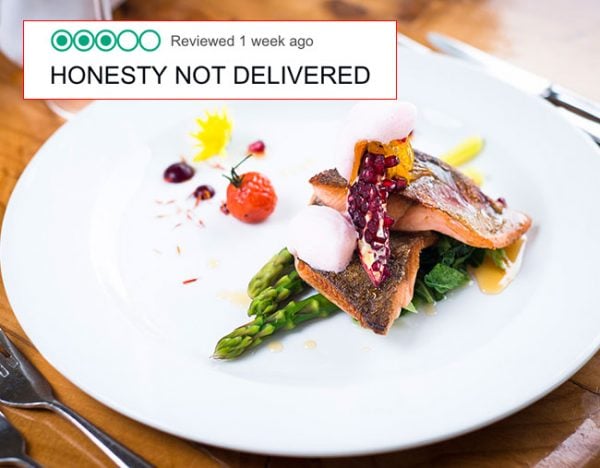 Graham said he rang the restaurant's owner, Anthony Gray, who agreed to post his misplaced items back to him. But a week later, Graham's jacket and glasses still hadn't arrived.
"I re-emailed twice with no response...my wife and I have since returned to Australia, short of one jacket and one pair of glasses," he wrote.
"Bottom line is food might be okay, but integrity is seriously lacking."
Understandably, owner Anthony wasn't too happy with Graham's poor review based on a few misplaced possessions.