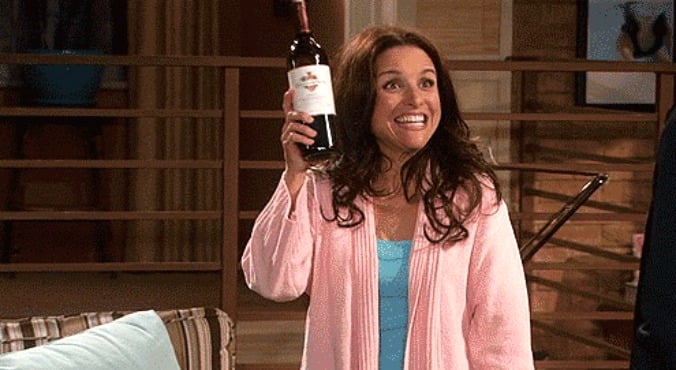 Image: CBS.
'Tis the season to be jolly — and for many of us, a cheeky glass of wine goes hand-in-hand with Christmas cheer.
Yes, it's a treat, but don't feel too guilty about the indulgence. Because thanks to science, there's a rather compelling reason to enjoy your favourite red over the break.
According to research by the University of Alberta, a natural compound found in red wine has physical benefits similar to what you'd gain from "extensive" endurance training.
In their study published in the Journal of Physiology, the scientists found high doses of resveratol improved physical performance, heart function and muscle strength in mice. This compound is also found in some fruits and nuts, so there's your excuse to have another slice of Christmas cake — just in case.
Watch: A ridiculously simple, no-bake Christmas cake recipe. You're welcome. (Post continues after video.)
"We were excited when we saw that resveratrol showed results similar to what you would see from extensive endurance exercise training," wrote principal investigator Jason Dyck.
"We immediately saw the potential for this and thought that we identified 'improved exercise performance in a pill'."
Basically, resveratol can mimic the effects of exercise to some degree. So interpret that as you will when you're pouring out a glass of shiraz over Christmas lunch.