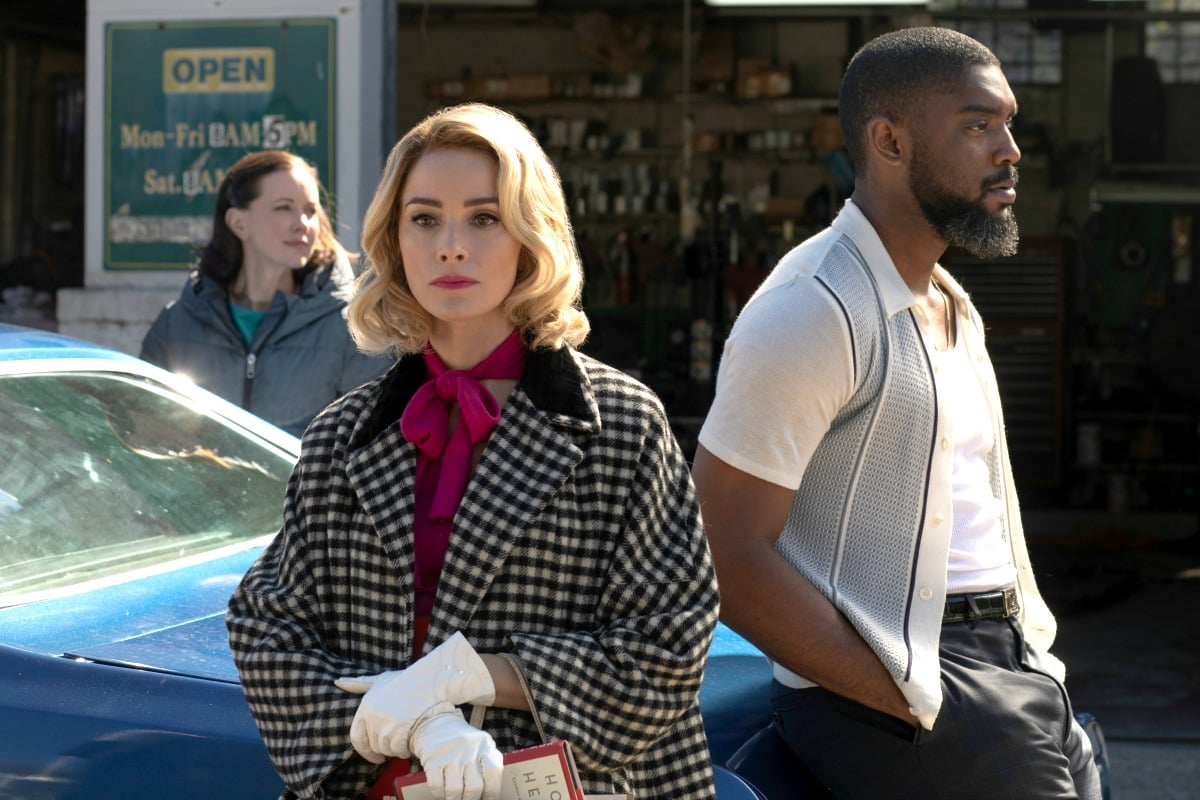 Revenge is a dish best served with lashings of violence, horror and sometimes even humour.
At least, this is the ethos behind the new series Reprisal, which stars Abigail Spencer (best known for her work in Timeless and Suits) as Katherine Harlow, a woman who is left for dead by her brother Burt (Rory Cochrane).
She then masterfully goes into hiding and reinvents her life, setting up the plot that sees her enact a series of brutal and vengeful acts.
Reprisal, a series set in an ambiguous era but with a rockabilly edge, pays homage to everything from Kill Bill to Grease to Sons of Anarchy and is not afraid to draw blood in its opening scene, which is exactly the kind of thinking that drew actress Abigail Spencer to the role.
"At the very beginning of the series we actually start in the past," Spencer told Mamamia. "You meet a young woman named Katherine driving a 1950s car, with tear stains down her face and she has a gun with her.
"She pulls up to this racetrack and discovers that a slaughter has happened and the people who have been slaughtered are her closest friends, the people she considered to be her family.
"It turns out that her brother, her best friend and her husband are trying to start a war and because Katherine stands up to them they then chain her to a truck, drag her through a field and leave her for dead. What they don't know is that she doesn't actually die."
Instead of meeting an untimely death at the hands of her brother, Katherine Harlow goes into hiding as Doris Quinn, a respectable woman who is now running a catering and restaurant empire for her new husband Thomas (Ray McKinnon).
But even her new life and identity are far from lawful and she begins to plot revenge against the people who wronged her in the past.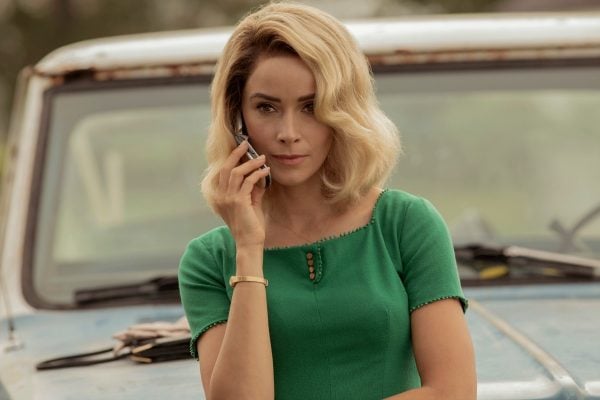 "She's a very Tarantino character, she's always one step ahead and uses her femininity to her advantage," Abigail said. "But she uses her mind, not her sexuality.
"What's really interesting is that only 10 years ago, this role would have been played by a man. She is the Tony Soprano of the show, and I think that shows how we have shifted over time but also how far we have to go. There are not many women on the screen like Doris who are leading their shows."