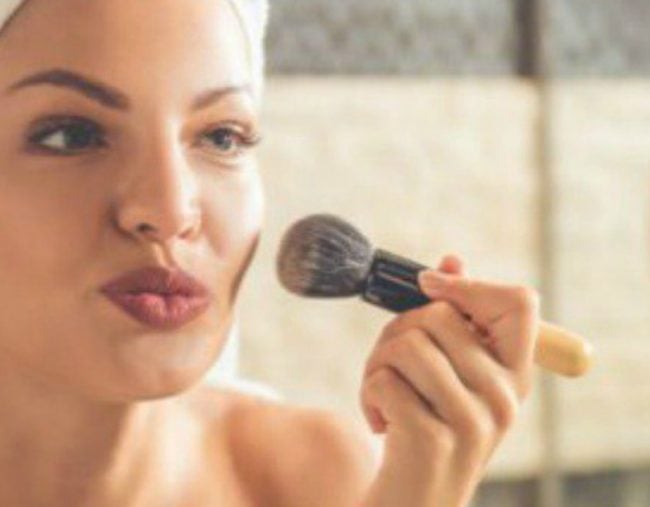 It's time to start thinking about your beauty cabinet as being like the ocean, as in, it may look beautiful on the surface but there are hidden dangers lurking beneath the depths.
In this case those dangers are all kinds of nasty germs and bacteria just waiting to ruin your perfect skin.
When it comes to turning over our beauty and hygiene products with organised regularity, we're all guilty of letting this responsibility slide. After all, what's the worst thing that can happen if you overuse your toothbrush, dip into the same make-up pallet for years or scrub your skin with your trusty loofah day in or day out?
Well, quite a lot, it seems.
The hard truth is that if your make-up is old enough to buy itself a drink, it's too old to be in your beauty bag.
Here are the five products you probably need to replace as soon as you finish reading this.
1. Mascara.
This is perhaps the beauty product that is most guilty of overstaying its welcome way past its use by date. Probably because every woman knows you can always force a little more out if you just repeatedly jab the brush back into the tube with a little extra force.
In reality, you should be treating yourself to a new mascara every three months. If you don't, you could be in danger of giving yourself an eye infection as bacteria builds up inside the tube.
To make your mascara last longer, you should twirl the brush inside the tube to pick up the colour instead of pumping it in order to decrease the amount of air that gets in. This will buy you a bit of time, but the three-month rule still stands.