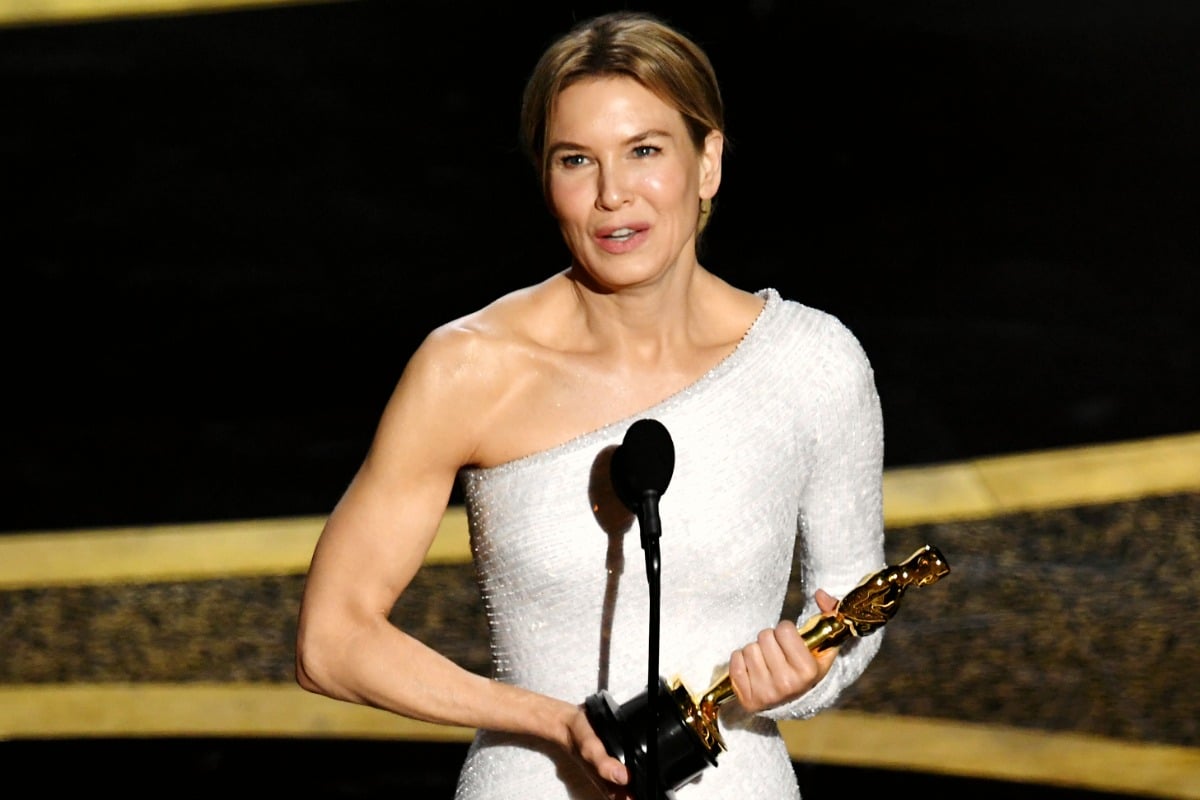 In the 1990s and 2000s, Renee Zellweger was everywhere you turned.
She became widely known after starring in Jerry Maguire and then cemented herself as a household name with Bridget Jones's Diary in 2001.
She's received four Oscar and seven Golden Globe noms, and has won two Oscars, four Golden Globes, two BAFTAs and four SAG Awards.
Most recently, she won the Academy Award for Best Actress for her role in Judy.
In short, Renee Zellweger is a powerhouse.
Listen to Mamamia's daily entertainment podcast The Spill where hosts Laura Brodnik and Kee Reece explain the disappearance of Renee Zellweger.

But in 2010, after a series of films that didn't hit the mark, the now 50-year-old retreated from Hollywood. Her break lasted six years.
In an interview with Vulture, Zellweger explained why she decided to take a step back.
It was, in part, thanks to some words of wisdom from her friend Salma Hayek:
"She shared this beautiful… metaphor? Analogy? 'The rose doesn't bloom all year … unless it's plastic'," Zellweger explained.
"I wasn't healthy. I wasn't taking care of myself. I was the last thing on my list of priorities," she said, explaining that around this time she saw a therapist for the first time.
"He recognised that I spent 99 per cent of my life as the public persona and just a microscopic crumb of a fraction in my real life. I needed to not have something to do all the time, to not know what I'm going to be doing for the next two years in advance. I wanted to allow for some accidents. There had to be some quiet for the ideas to slip in."