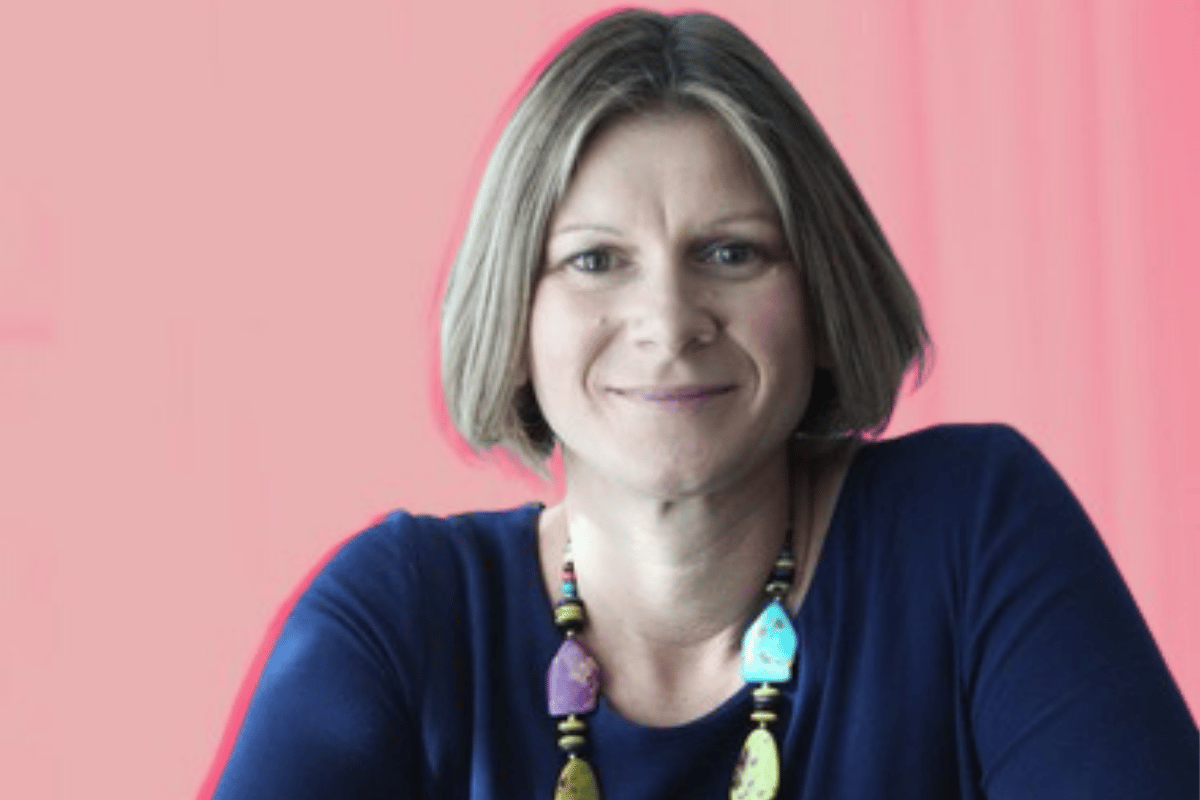 Growing up, Renee McBryde had never met her father. 
Up until the age of six, Renee thought her dad - Michael Caldwell - was working away from home at the Cottee's Cordial factory. And every week she'd receive a call from her dad from "Cottee's" to check in. 
She loved the iconic television ads with the jingle "my dad picks the fruit that goes to Cottee's, makes the cordial that I like best" - and so Renee's mum and grandparents had decided to paint a very different picture of where Caldwell was to protect Renee from a dark truth.
Because in reality, Renee's dad was in jail for two murders.
Years down the track, Renee is ready to talk. This week she spoke to Mia Freedman on Mamamia's No Filter podcast about what it was like to realise her dad was a convicted killer.
Watch Renee McBryde on 60 Minutes. Post continues below.
Renee's mum met Caldwell when she was very young and living on the streets. The pair fell pregnant with Renee soon after meeting, and Renee's mum gave birth when she was just 16. 
Then in 1981 - when Caldwell was just 19 years old and his daughter Renee was a newborn - he committed two murders.
Looking back on it, Renee wonders why she hadn't "connected the dots" sooner. 
"I thought he was doing 'important' things and that he worked so far away. I did wonder 'why don't I have a dad around like everyone else' and 'where is he'," she said.
So for six years, Renee would chat to her dad on the phone on a Saturday night before watching Young Talent Time. And in a way, it became a nice routine for Renee. 
For those first six years of Renee's life, her mum didn't know that Renee was speaking to Caldwell. Only Renee's grandmother knew as she had set it up in order to keep the daughter and father in contact. 
"I didn't understand why [I couldn't tell my mum] I just figured she doesn't like him. So I didn't want to upset her and tell her I was talking to him," Renee said. 
Listen: The Day Renee Found Out Her Father Was A Murderer. Post continues after audio...
"He said 'I can't see you not because I'm working at a farm/factory, but because I'm in jail. And from there it just kind of imploded. I didn't have a concept of jail at six. All I knew is that if you're in jail, you're 'bad'. When I asked why he said, 'it's really complicated but I killed somebody'. I burst into tears. I just remember my grandmother taking the phone away and asking my dad 'what have you said to her?"