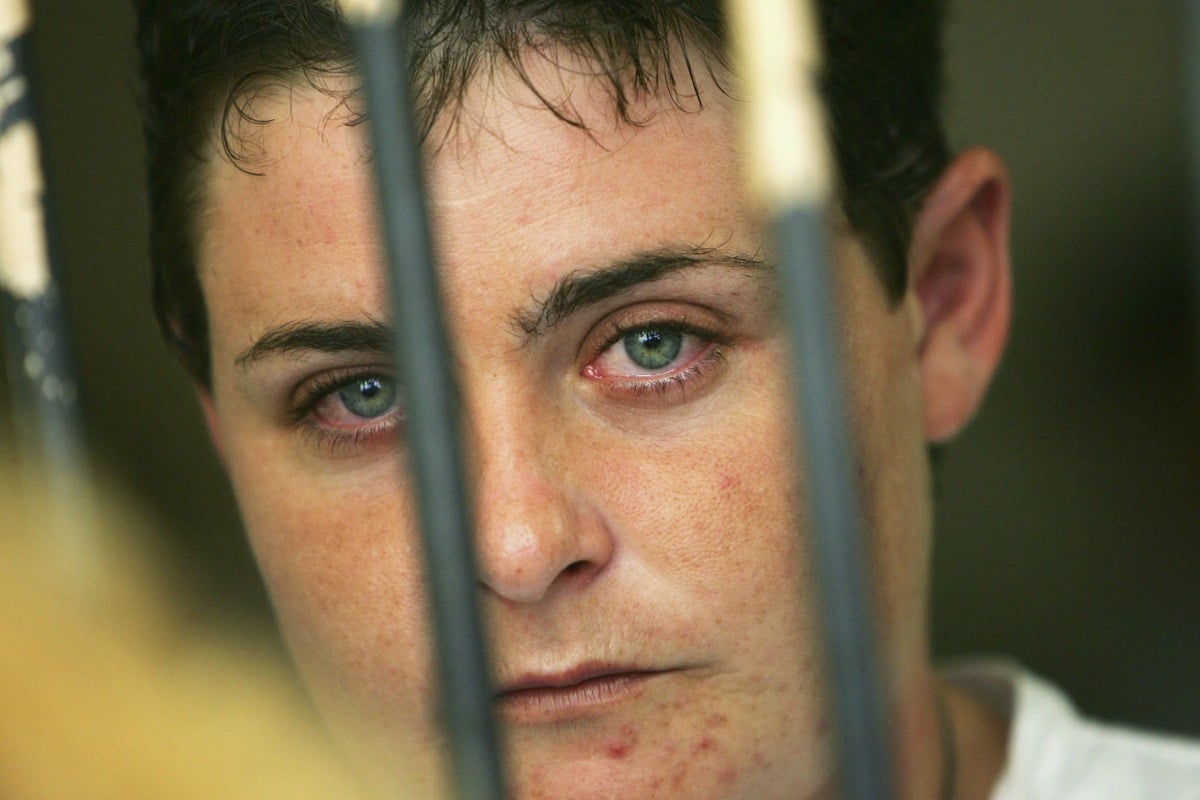 In 2005, on her third trip to Bali, Renae Lawrence was arrested at Ngurah Rai International Airport in Denpasar.
The 27-year-old had 2.689 kg of heroin concealed on her body.
The Newcastle local was a member of the notorious Bali Nine, a group of Australian drug smugglers with links to one of the world's biggest drug syndicates, Crescent Moon.
At her trial Lawrence explained that seven months before her arrest, fellow Bali Nine members Andrew Chan and Myuran Sukumaran ordered her to do a drug run to Bali and threatened her family.
"If I do not follow his orders and if I tell other people… he will hurt me and my family," she said at the time.
"You have to do it, you have no choice," Sukumaran allegedly told her.
In October 2004, Lawrence flew to Bali for the first time. When she reached Denpasar she was taken to a room at the Hard Rock Hotel. There, Sukumaran strapped heroin to her body and she flew back to Sydney with Chan.
Later that day, Chan gave her an envelope containing $10,000 and told her to "keep my mouth shut and told me not to put it in the bank all at once and not to say anything to anyone".
Over the following few months, Lawrence's life fell apart. She broke up with her long term partner, a mother-of-three who she had been with since she was a teenager.
As The Australian reports, with a broken down car and mounting credit card debt, Lawrence stole a car with fellow Bali Nine member Matthew Norman and led police on a high speed chase through Sydney.
On December 5, 2004, Lawrence once again flew to Bali with the intent of smuggling heroin back into Australia. This time the heroin suppliers failed to deliver.
Then on April 6, 2005, Lawrence attempted to smuggle heroin into Australia for the third time. This time she was caught by Balinese police at the airport.
The arresting officer originally thought she was a man, and ripped the clothes from her body.
Lawrence immediately cooperated with police and told them everything she knew about the Bali Nine plot. She was initially given a life sentence, which was reduced to a 20 year sentence on appeal.