Does anyone remember when watching pimple popping and cyst draining videos was kind of… taboo?
Well not anymore. Now every second woman and her dog is hanging out for that satisfying feeling you can only get from witnessing an immeasurable amount of pus burst forth from where it does not belong.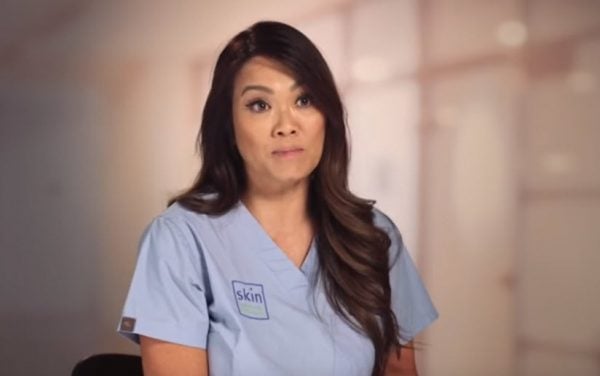 Hooked on the gooey stuff? There's good news if you're a pop-head. The reigning queen supreme of 'wow that's a big cyst' Dr. Pimple Popper herself, Dr. Sandra Lee, has her own TV special.
The viral sensation has landed a TLC special called - wait for it -  Dr. Pimple Popper: This Is Zit.
Get it?
"It (features) behind-the-scenes footage of what I do in my office, how I go about doing it, more explanation about the types of things that I pop out, a lot of my favourite videos, a lot of my top pops — they are there just for you," Dr. P says of the special.
Dr. Pimple Popper Tackles an Epidermoid Cyst

In the premiere of #ThisisZit, Dr. Sandra Lee breaks down her process for excising an epidermoid cyst, and reveals what is REALLY going on beneath the surface. Follow Dr. Pimple Popper: This is Zit to stay up to date on the latest and greatest pops!Can't get enough of what you see? Watch Dr. Pimple Popper help patients in need on your television January 3rd at 10/9c on TLC.

Posted by Dr. Pimple Popper: This is Zit on Friday, 22 December 2017
The special aired on January 3rd in the USA and there's more to come.
There's no word on when we get the show in Australia, but you can already catch short episodes of This Is Zit on Facebook.
Listen:  Beauty guru Zoe Foster Blake shares her best beauty and style advice. Post continues below. 

Plus there's no shortage of viral videos featuring the extractor extraordinaire.
Just... don't watch them over dinner.