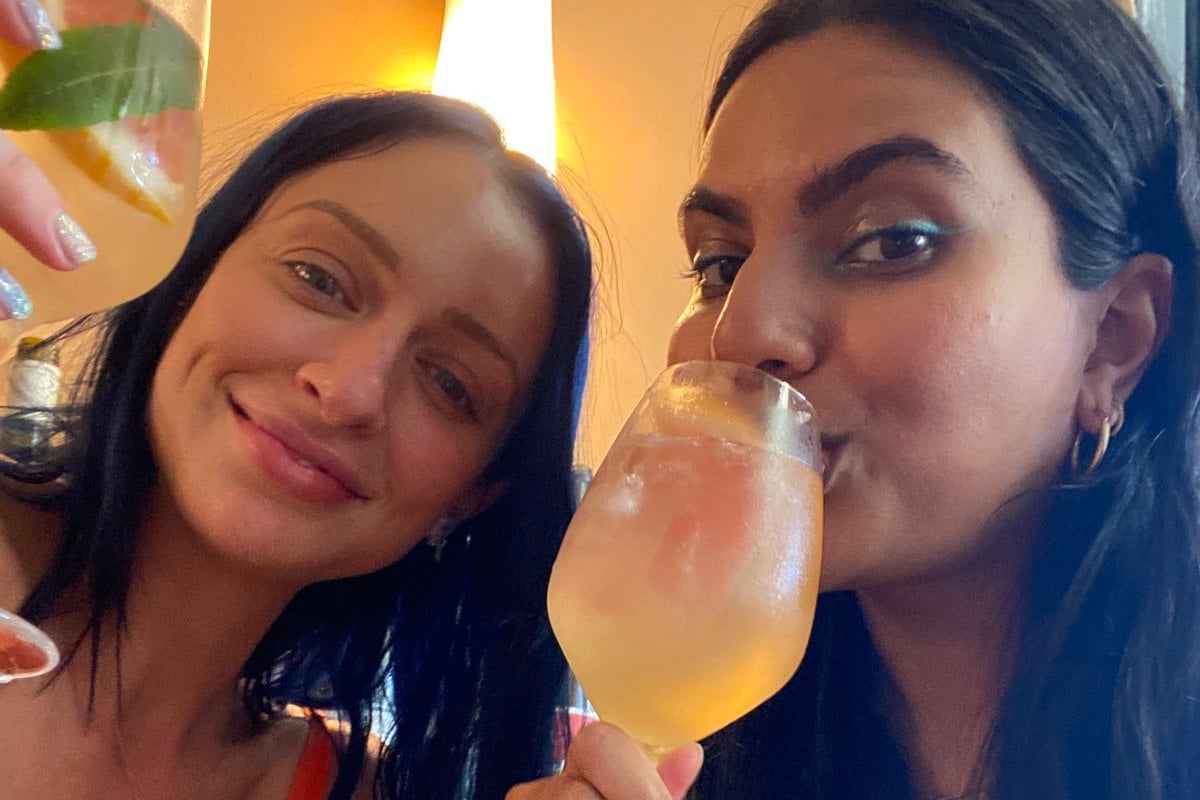 This article was originally published in The Lonely Girls Guide newsletter. You can subscribe right here.
As a 25-year-old who has never been in a relationship, the question I always get is "why?". Most of my generic answers include "never found the right person", "not ready for a relationship yet", and my favourite: "unsure." 
I would like to acknowledge that I'm sure no single 25-year-old man constantly gets asked this question, but it's something I've noticed people are asking more the older I get. 
And maybe it is something I'd like to address. So when I got offered relationship coaching sessions with Bumble's resident sexologist and relationship expert Chantelle Otten, I decided to face my fears and go for it. 
The idea of talking about my personal feelings and my dating life was terrifying. 
However, because I know Chantelle, I decided to trust the process.
We started by talking about my past romantic relationships and dating lifestyle. She asked about relationships that have impacted my life such as my parents and grandparents. I told her that my parents have the best relationship I've ever seen. They're perfect. 
She then said, "I wonder if you're seeing that their relationship also takes work to make it work. Relationships are not always easy."
Ooft, that hit hard.
I then told her that on first dates I ask a lot of questions and kinda treat it like an interview where if they say one thing that doesn't really sit right with me, I call it off. Chantelle told me that there's no such thing as an ideal or perfect person. Then she said that I should stop trying to find out every single thing about someone on the first date. Getting to know someone takes time and should be deep and lengthy, not rushed and abrupt. Interesting! 
Then we were back to the present. I told Chantelle I had a first date coming up at the end of the week and so we decided that we would work towards making me "ready" for that. 
"I want to see how you flirt," Chantelle said. "Let's go to a bar." I have no idea why but after that first therapy session I was actually super excited to put these new learnings about myself and my relationship with relationships to test. 
Watch Horoscopes And Dating. Post continues below.