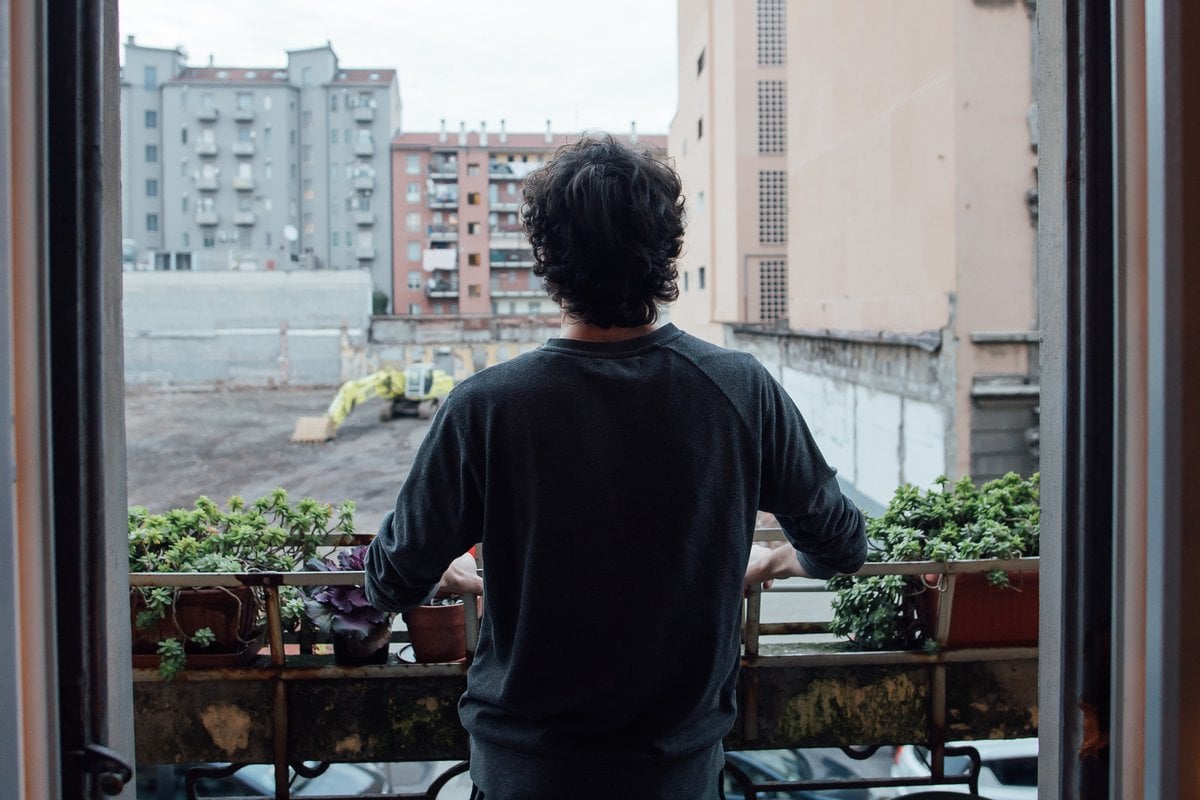 I didn't know if I should do it.
The message typed out, the "send" button waiting.
If I pressed it, would things change? Would something inside of me open? 
Would emotions come back I'd long left behind? Buried in the past, yet resurrected with the press of a glass screen?
Watch the trailer for Mamamia's podcast about separation and divorce, The Split. Post continues below.
I sat in my parked ute, tank full, the petrol station roof protecting me from the rain.
I turned the screen off.
I turned it back on.
The message remained.
The number long-deleted yet long stored in my own memories hanging at the top. It might as well spell out her name. Spell out her title.
My ex-wife.
I pressed send and started up the car.
A route I didn't expect to take.
I travelled into Northwestern Georgia to visit a friend. A friend I had not seen in several years. A friend I've known for more years than I haven't. A friend who was a groomsman in my wedding.
For most friendships, time and distance change the connection. It crimps it or harms it or ends it altogether. And then there are those few friendships no amount of time or space can affect. A friendship that is how it always will be. That's the connection I share with the friend in Northwestern Georgia.
I had no intention of being in that area of the country, and yet when passing through the state I found it impossible to not make the detour.
And that detour put another unexpected location in my path.
The city where, last I knew, my ex-wife lived. I would drive right through the heart of the city like the serrated blade that had been plunged into my own.