Content warning: This post contains mentions of domestic violence that some readers may find triggering.
On Wednesday the 14th of February 2013, Valentine's Day, we lost our beautiful daughter, Reeva. I sometimes wonder how Barry and I have survived to tell the tale.
When you have a child who is so close to you and who gives you so much love and attention, it's so difficult to carry on and live without them. It almost seems impossible.
She moved to Johannesburg when she became the face of Avon and she joined Ice Models. So began her long distance relationship with two doting parents. She would phone me on Saturday and her father on Sunday and each have our own private conversation with her.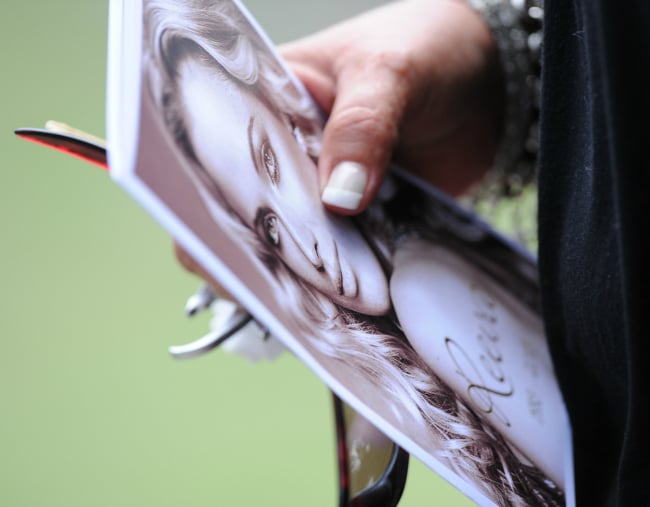 Then came her visits from Johannesburg. She was very bossy but in a very loving way. When she arrived at the house on one occasion she fired our cleaner because of the state of the fridge. She knew I hated cleaning it and just before she left she gave myself and Barry a list of chores to do. I was delighted to find the fridge on mine.
The day Reeva was murdered she was supposed to give a talk at Sandton High School about abuse. She was going to tell the young girls there that they should be respected by all men and not tolerate any other behaviour. I have still got the speech she had written. I read it to the learners at St. Dominic's High school, where Reeva attended. In her speech she said: " Everyone deserves to be loved and live in a safe place."
After grieving and crying so much I decided to carry on with her passion against abuse of women and children. I launched the Reeva Rebecca Steenkamp Foundation against abuse of women and children.
In the past five years, I have travelled with my book Reeva, A Mother's Story to many countries, spoken to many people around the world and been invited to help others. I've learned a lot. I was invited to New Zealand to help domestic abuse charity, Shine.