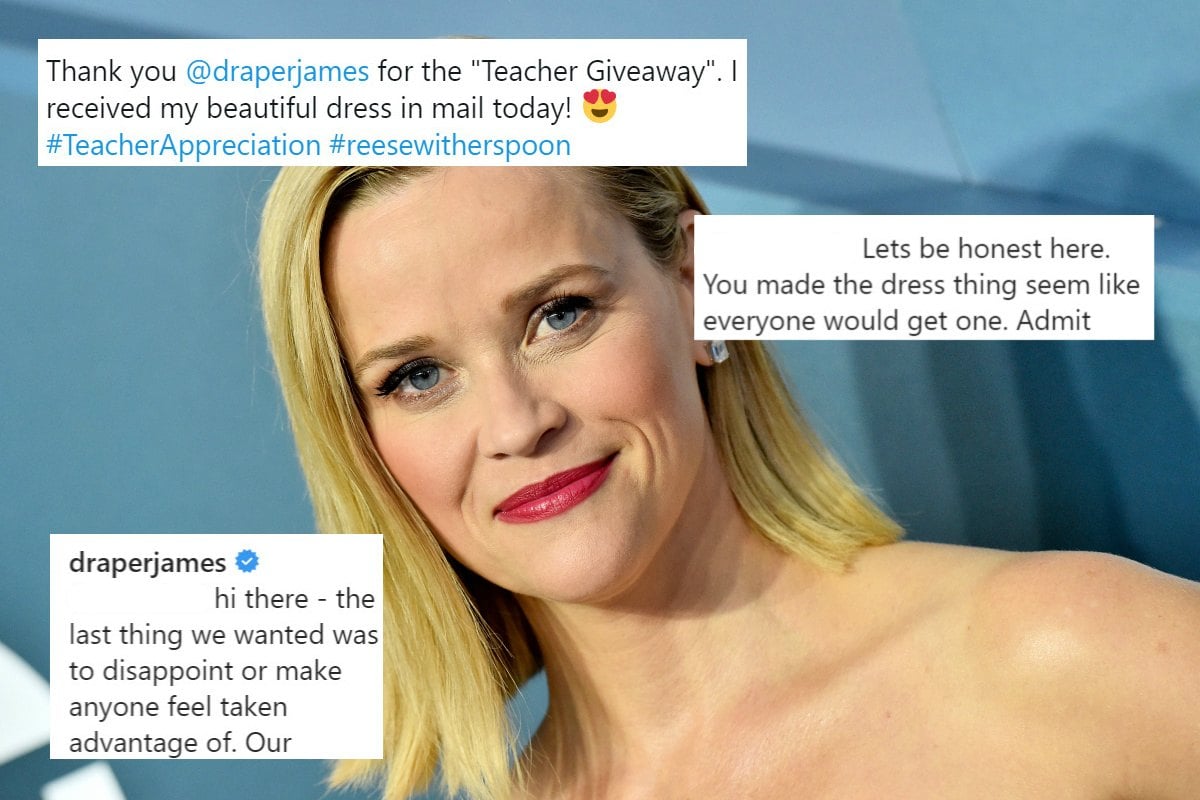 When Reese Witherspoon's fashion label announced it would be giving away free dresses to hard working American teachers, it sounded like a lovely thing to do.
A beautiful gesture from the Hollywood actress and mum-of-three to the millions of teachers putting their health at risk, to continue providing children with a place to learn amid this global pandemic.
On April 2, the Big Little Lies star's label Draper James announced the 'giveaway', which Witherspoon "loved" the idea of, The New York Times reports.
WATCH: Here's what celebrities are up to in COVID-19  lockdown. Post continues after video.
"Dear Teachers: We want to say thank you," the Instagram post read.
"During quarantine, we see you working harder than ever to educate our children. To show our gratitude, Draper James would like to give teachers a free dress."
The post encouraged teachers to 'apply' for their free dress by completing a form, which involved submitting their work email address and a photo of their school ID.
"Know a teacher who deserves a pick-me-up? Forward this post or tag your favourite educator in comments! #DJLovesTeachers," the caption read.