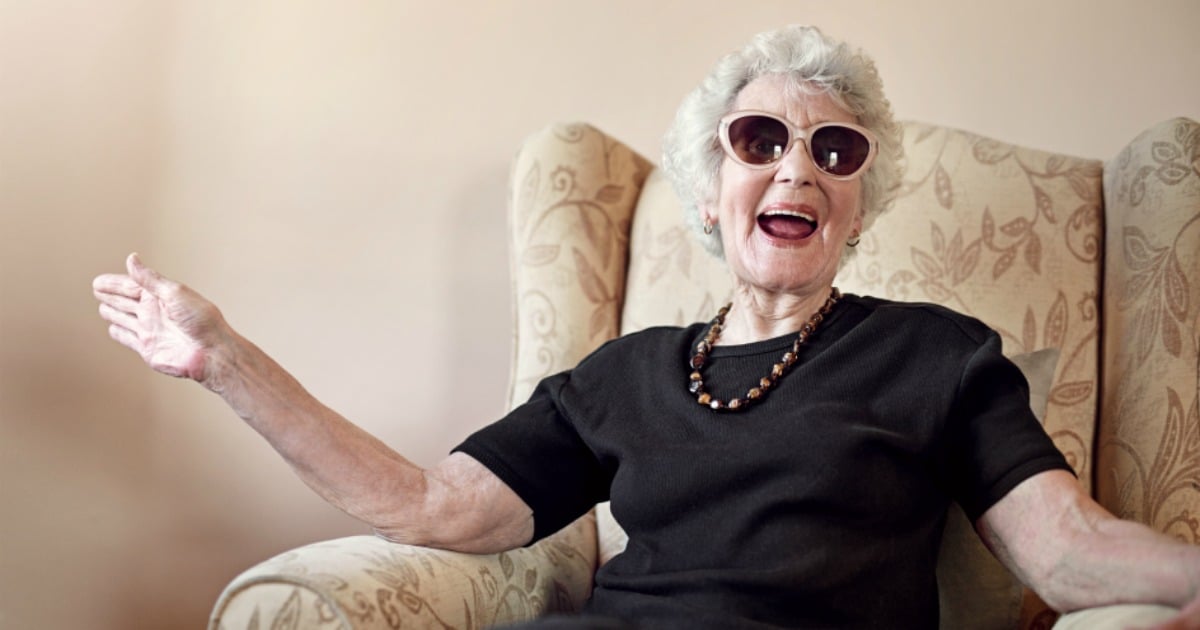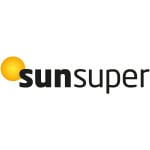 My great grandmother was already being betrayed by her body when I came along. She'd lived a physically punishing life as the mother to 16 children, 13 of them biologically hers.
That would knock anyone around.
When I was a small child she lived with us for a bit, her mind sharp and her sense of humour and generosity forever intact. She used to say "you're only as old as you feel, and I feel 17".
She was a wonderful inspiring woman and her attitude was always one of fun and positivity. She would have loved Lynn Ruth Miller, the oldest female comic in the world, who at 83 has no plans to slow down.
"I've done a million things," Miller says.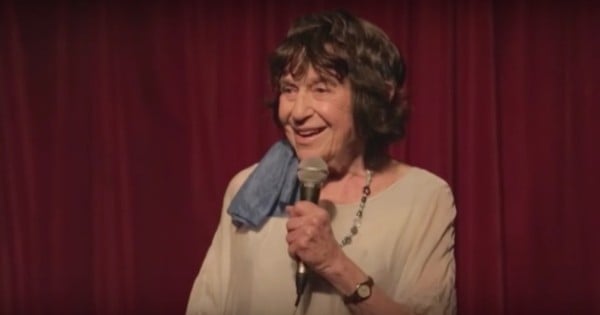 Ruth Lynn Miller is still delivering very funny one liners well into her 80's. Image: Sunsuper.
"I was a school teacher; I was a grade school teacher for seven-year-olds.  I was a professional dancer. I was a telephone Madame, I sold sex on the telephone, didn't know I was selling sex.  I thought I was fixing people up. I was a feature writer, I was a reviewer, I had a TV program for something like 15 years.
"When I started the stand-up comedy thing it was a joke and then pretty soon I started realising, "Oh my God, you're a professional stand up comedienne". Who knew? Who knew? If you love what you're doing, why stop? Until you can't do it anymore. Until you're not as efficient as you should be, and the trick is recognising that."
I was lucky enough to know all four of my great grandmothers. Each of them different, smart, strong women who had lived lives defined by their time not their talents or ambitions. They were women in a world before women had a chance to be economically independent the way we can be today. Their retirements were determined by their circumstances, limited by their disadvantage. There are lots of things they would have loved to do, but they never had the chance.
"Why stop? Until you can't do it anymore." Image: Sunsuper.
Women still struggle to secure their financial future. They are often out of the workforce for long periods having and raising children, they return part time, they get paid less than male peers. They build up superannuation more slowly and in smaller measure.
Maybe that's why a lot of women feel such a pressure to succeed and achieve their dreams as young as possible. Before children, and age, erase the possibility. What is clear though, is that with a little planning, luck and care you can get another chance to do everything you think you missed.
Miller says nobody feels old.
"Nobody feels old until they either look in the mirror or get on the tram. When I get on the tram people stand up as if in unison. They stand up as if oh my God she's gonna die. Then I know yep, I'm old. Otherwise you don't feel it. You never feel your age."
"Nobody feels old until they either look in the mirror or get on the tram." Image: Sunsuper."
She says she is still planning to tour and travel, for as long as she possibly can.
"My dream right now is to tour the world and show people that I'm still an item and they can be too."
"I started doing comedy when I was 71 because I didn't want to peak too soon."
"I took a class and I was not that funny but because I had more life experience than everyone else it was marvelous."
It's a great example of how our limits are only what we allow them to be.
As I watch my mum get ready for her own retirement, I see her coming into her own in ways she never has before. She is happy and confident and more adventurous than I've ever known her to be. She's excited about the world and the possibilities, the things she will be doing. And she's a careful planner with a real strategy for her money and how to make it last.
I tell her quite often that she needs to have enough for another 50 years, but she just laughs at me and says: "If I get 30 more that will be plenty".  And then I think about how long that really is. How much you can cram into 30 good years. How much has happened to me in the 33 years I've already lived. And retirement stops looking like the end of your life and really becomes the start of a new one.
"Life is like a card game and you take the hand you get and you play it. Maybe you have arthritis, maybe your mind isn't as quick… I'm not here to tell people what to dream, I'm here to open the door so they can find their own dream," Miller says.
That sounds pretty good to me.
What do you aspire to be doing in your retirement?
At Sunsuper, retirement is seen as a new and exciting chapter in your life. It's time to forget about the stereotypes, and embrace a colourful word of new experiences and adventures. It's time to redefine retirement. That's why they've created The Dream Project, bringing you an ever-evolving world of information and inspiration to help you plan, achieve and enjoy the retirement of your dreams no matter how big or small. Visit The Dream Project now for how-tos, hints, tips, expert advice and tools to help you get closer to your dreams.