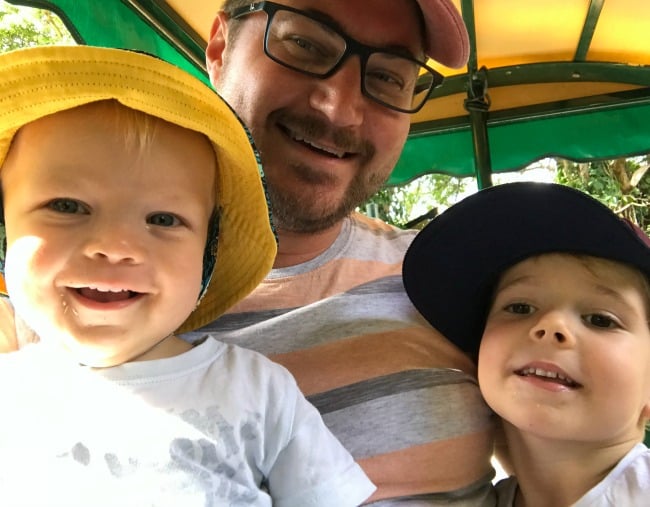 You may or may not be aware that Friday June 28 marks the 30th anniversary for Red Nose Day. I have wanted to do this for a while, but I think with all the exposure SIDS is receiving this week it has encouraged me to finally tell my daughter's story. To all the new and soon to be parents out there please, please read up on SIDS prevention methods and safe sleeping guidelines. I do not want any of my friends or family, or anyone else for that matter, to ever go through the pain and grief which Angela (my wife) and I did. If reading this prevents the loss of a precious little baby then Ada's short life might have had a larger purpose.
So what could have we done to prevents Ada's death? Nothing. We had a perfectly healthy beautiful baby girl. We followed all the SIDS preventions, all the safe sleeping guidelines. Still we lost her and we have no answer why. You should not have to go to bed each night, kissing your children good night, hoping you see them alive in the morning. My eldest, Zeke, is nearly five and we still worry. We still hear the horror stories and know that no family is immune to tragedy.
December 20 2015 began like any normal day and Ada woke a happy and healthy almost five-month-old baby girl. Later that morning, however, she started getting a little grumpy and her temperature went up slightly. So, before she went down for her morning sleep we gave her a little paracetamol to settle her.
That afternoon our street was organising a street Christmas party. We all went out onto the cul-de-sac with drinks and food and celebrated with each other. Ada, having obviously gotten over her earlier temperament, was dishing out smiles and giggles to any neighbour ready to get lost in those big, blue, happy eyes. By 7:30pm Angela decided that Ada was partied-out and ready for bed. I gave my daughter the last kiss and cuddle I would ever give her while her heart was beating.