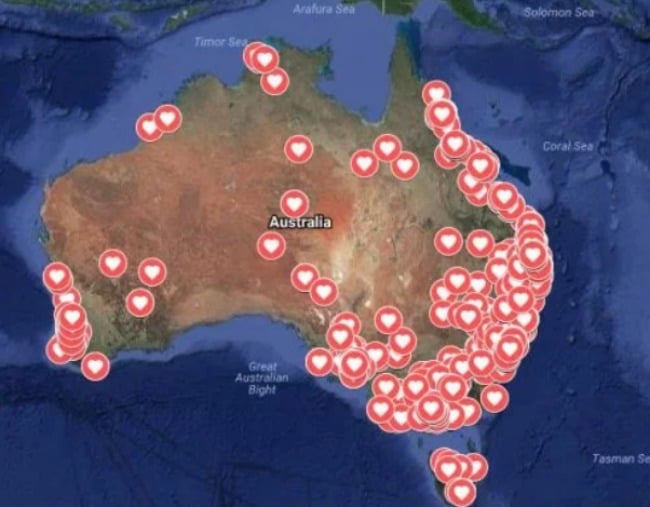 In September 2015, after spending 12 months reporting on domestic violence in Australia, journalist Sherele Moody started the Red Heart campaign.
Using the red heart as "a symbol of strength, hope and survival," Moody wanted to give those who had experienced domestic violence a voice, and ultimately increase the understanding of intimate partner violence, domestic violence, and familial child abuse in Australia.
On Thursday, the Red Heart campaign released a haunting image – a map of Australia, marked with a sea of tiny, red hearts.
Each heart, Moody explained, represents a woman or child lost to domestic violence. The online memorial, named the Australian Femicide Map, is interactive, and when users click on an individual heart, they will find the name, photo and story of a real person who lost their life to violence.
At present, there are more than 1000 victims commemorated on the map.