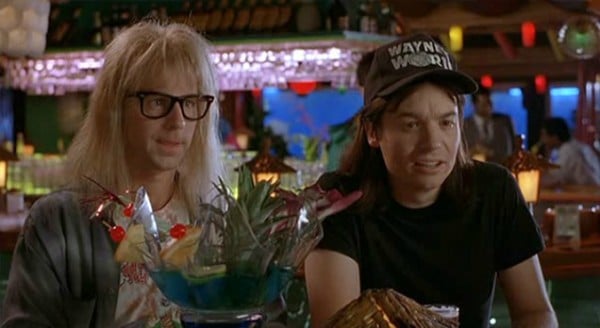 Picture this. It's a Saturday night, and I'm at a dinner party with my friends, as you do when you're over 30 and past the clubbing age.
My friend has cooked a lamb roast, and we're all sharing a bottle of red wine. We're all getting on famously. I'm sitting there, minding my own business, when one of my friends stares at me intently.
"Carla, why's your face all red?" she asks, loudly.
RELATED: Want to be the next big beauty vlogger? Here's your chance.  
Everyone stops talking and looks at me. I check my reflection in my iPhone, and sure enough, my face is a bright, tomato-red and somehow puffy, too. My eyes are glazed and bloodshot.
My face feels really hot, as though I've been running a marathon, rather than eating a home-cooked dinner in the suburbs. I touch my cheek, and it's burning. My heart is pounding, my eyes hurt and I'm breathing rapidly. I feel sick, and so embarrassed. I've only had three sips of my wine. What's wrong with me?
The above scenario has happened to me so many times that I've just stopped drinking. Drinking alcohol makes me feel so uncomfortable, both physically and socially, that I don't want to do it any more. My habit of having a rare drink – perhaps once or twice a month – had trickled down to nothing.
Which is a shame, because I think it is very sophisticated and lovely to have a glass of wine with your dinner, rather than, say, a chocolate milkshake.
RELATED: Which alcohol gives you the worst hangover?
I'm not alone in these experiences, either. Known colloquially as the "Oriental flush", turning bright red when you drink alcohol is often the bugbear of my Asian relatives and friends.
Australia is famous for its drinking culture, so when you don't drink, you'd better have a good reason. Just this week, I was ordering an orange juice at a bar, when the bartender asked me if I wanted "something else in it, like vodka." (Post continues after gallery.)
Healthier versions of cocktails
"No," I said, "I'm kind of allergic to alcohol, so I don't drink any more."
"So… do you just get drunk twice as fast?" he smiled.
RELATED: "My skin doesn't need to be any whiter, thanks." The trend for whitening Asian skin. 
"Yeah, something like that."
"Well… what's the problem with that?" he joked. "It sounds awesome, getting drunk for less!"
He graciously made me a non-alcoholic tequila sunrise – so, just a sunrise, I guess – and it was on the house, so I can't complain. But, as you can see, it's difficult to explain why I don't drink.
It was particularly difficult to explain because I didn't know or understand why my body was reacting in that way.
Luckily, Dr Veronique Chachay, a teaching and research academic from the School of Human Movement and Social Sciences at the University of Queensland, came to my rescue. Through her research, Dr Chachay investigates the effects of alcohol on our health.