There were pine needles in her hair and she was certain she would die. Recy Taylor was raped by six men in a grove of pine trees on September, 3, 1944.
She was kidnapped, threatened with a gun, battered and raped repeatedly and, despite the men later confessing, they were never convicted for their crimes.
Why? Because the men were white and Taylor was black.
During her speech at Sunday night's Golden Globe Awards, talk show host and media mogul Oprah Winfrey paid tribute to Taylor who died two weeks ago, aged 97.
"The men threatened to kill Taylor if she ever told anyone, but her story was reported and a young worker by the name of Rosa Parks became the lead investigator on her case and together they sought justice," Winfrey told the audience.
"But justice wasn't an option in the era of Jim Crow. The men who tried to destroy her were never persecuted. Recy Taylor lived as we all have lived, too many years in a culture broken by brutally powerful men."
Winfrey told the story to demonstrate the long history of women's persecution. To show many women have suffered without justice to bring us into the current moment, in which victims of sexual assault are speaking out under the banner of #MeToo. Her words added depth and power to the movement and her message was clear: Time is up.
As we move forward we must remember those who came before. For they are the ones who made today's hopefulness possible.
This is Recy Taylor's story.
*********
It was a Sunday afternoon and 24-year-old Taylor was walking home from church with a friend and her friend's teenage son. Her husband and infant child were waiting for her at home. They lived in Abbeville in Henry County, Alabama.
A car of seven men, led by US Army Private Herbert Lovett, pulled up alongside the trio and falsely accused Taylor of harassing a white boy that evening. They kidnapped Taylor at gunpoint and took her to the grove where they forced her to kneel and remove her clothes.
She was certain she would die.
Her pleas only incited more anger. When she tried begging the men to take her home to her child, Lovett told her: "Get them rags off, or I'll kill you and leave you down here in the woods".
His next order was: "Lie down and act just like you do with your husband or I'll cut your throat".
They took turns with her. Throwing her body around and passing her from one to another. Once they were finished, the men blindfolded her and left her on the side of the road. She was told that if she ever reported what happened, they'd kill her.
The winner of the Golden Globes was… Women. Post continues below.

Taylor was brave. She was battered and scared but also determined. And, with the threat of death whispering constantly in her ear, she reported her rape to the police.
Six men were identified: Dillard York, Billy Howerton, Herbert Lovett, Luther Lee, Joe Culpepper and Robert Gamble. Plus a driver Hugo Wilson, who later admitted to "taking them to the spot".
The police did nothing except fine Wilson $250, so the African American community called for help.
They reported the incident to the National Association for the Advancement of Colored People (NAACP) in Montgomery, Alabama, and the organisation's best investigator Rosa Parks – who would go on to make history by resisting segregation on the bus – took the case.
At the first trial, on October 3, 1944, an all-white, all-male jury deliberated for five minutes before dismissing the case entirely. None of the six men had even been arrested.
Parks began a public campaign. She sent Taylor's story to newspapers, up the coast to New York. She pressured authorities by publicly highlighting the inherent racism and discrimination in their treatment of the case. And, through all this, Taylor was not only reeling from her trauma, she was suffering more abuse.
She moved back into her parent's home with her husband and baby because they continued receiving death threats. Their home was firebombed several times by white supremacists. No one from her family left the house after dark. It was the worst of the civil rights movement on one woman's doorstep.
Finally, Parks was successful and the case was reopened for investigation, during which the county's sherriff was interviewed about his handling of the case.
Sheriff Gamble lied and said he arrested the six men. None were ever arrested.
He lied and said he started an investigation of his own immediately after the attack. No investigation was conducted.
He said Taylor was "nothing but a whore around Abbeville" and that she'd been treated for sexually transmitted infections.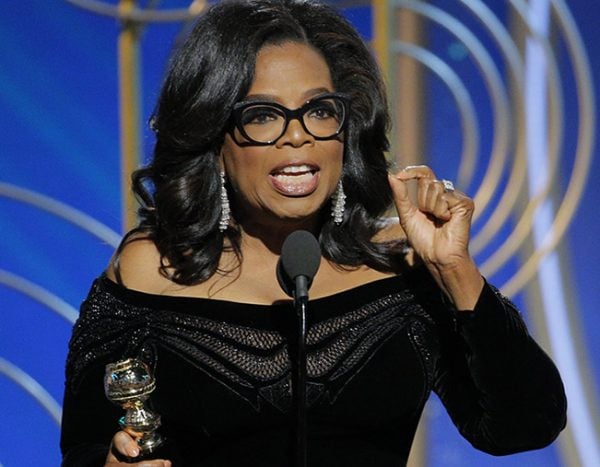 The seven men were also interviewed in the investigation. Four admitted to "having intercourse" with Taylor, but said she was a "prostitute" and "willing". Lovett denied any involvement. But one man, Joe Culpepper, confessed completely and his account of the attack - from Lovett's gunpoint abduction to the rape under the pine trees and the blindfold on the side of the road - matched Taylor's account exactly. They had their men.
Still, even with this confession, a second all white, all male jury failed to find any reason to convict Taylor's rapists during the second trial on February 14, 1945. All six all walked free.
Taylor lived in the same town with her family for two decades after the attack. She lived in fear as the fight for equal rights for African Americans continued around her. Eventually, she moved to Florida to pick oranges. Her and her husband divorced after a time, and her only daughter died in a car accident in 1967.
In 2011, more than 60 years after her attack, the state of Alabama issued Taylor with a formal apology for "failing to prosecute for these crimes".
All six men died without paying for the trauma they caused, the racism and hatred they incited, and the life they tried to ruin.
It seems a chilling ending to an horrific story, but this isn't the end. 
Taylor's story helped changed the world. Taylor, alongside Parks, alongside countless other women who've been abused and silenced, paved the way for us and the #MeToo movement to follow. Their strength and - as Winfrey said - their will to overcome, taught us and continues to teach us the way our future should look. A future in which women can demand respect and to be heard without fearing for their lives.
If you or anyone you know is suffering, call the national domestic hotline for sexual assault and domestic violence, 1800RESPECT on 1800 737 732.