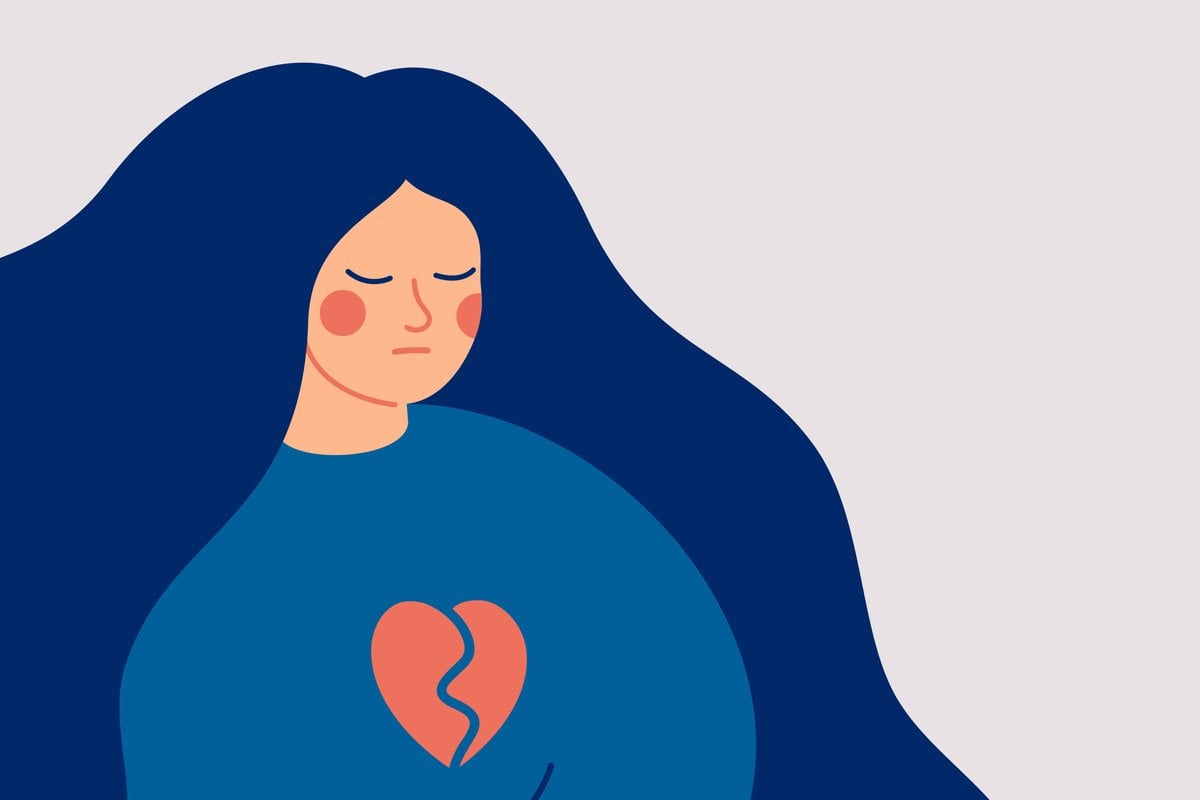 The alarm sounds, shaking you awake from another dreamless night.
Fumbling through groggy vision and tangled blankets, you reach the nightstand and kill the ringtone.
Once upon a time, you liked that sound. You selected it from dozens of other options. Now you hate it. When out in public and someone's phone squawks to life with the same tone you can't help but shutter.
Now you despise it. You choke it to death every morning, squeezing the phone for the silence button.
Watch: We share our relationship deal-breakers. Post continues after video.
Ringtone slayed, you lay in bed and consider tossing over onto the other shoulder and giving yourself back up to slumber. It would be so easy. Your entire body pleads with you to do so. Instead, you turn on the phone and tap a favorite social app. Seeing the life of friends might help wake you up.
Someone re-posted a memory from years ago. A good memory. Everyone looked so young then. So full of hope and excitement for the future. You scroll past. Between advertisements and images from friends you don't really know, you see a grade school friend. Arm around their spouse. Smiling children.
How did they get so lucky?
Why did they find their match and not you?
You're happy for them. Yet something taps at the back of your skull. There's something in that photo you want. That you're envious of.
Another picture. Another seemingly happy couple. They have matching holiday sweaters. You roll your eyes. Of course, they do. And yet you turn to the empty space next to you in bed and know you'd trade that gap for a partner, no matter what sweater they wore.
Someone else flashes an engagement ring. They were popped the question on Christmas. Tacky. A best friend is out with their new boyfriend at the beach. How selfish are they to do that during COVID? Someone you barely know proclaims they have the most amazing girlfriend. Fat chance.