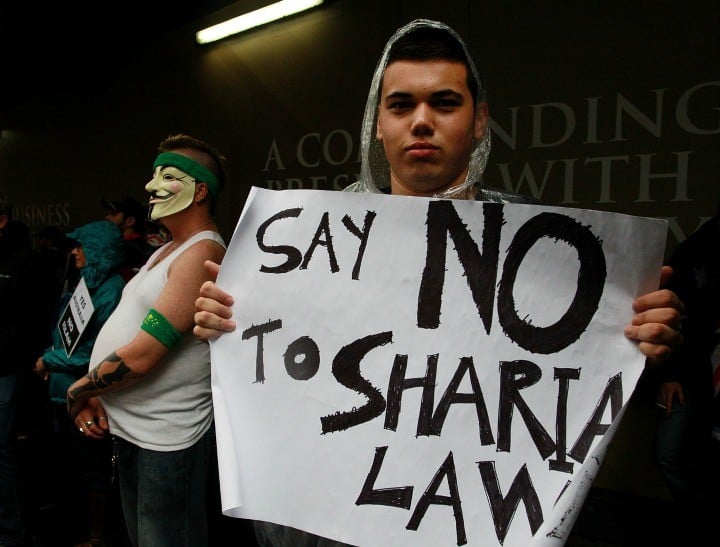 Writer and commentator Susan Carland attempts to make sense of this weekend's 'Reclaim Australia' rallies.
It's never fun to wake up on a Saturday and find out there are numerous rallies happening across the nation against you.
Explicitly protesting against "halal tax, shariah law and Islamisation", it's clear who was being protested against at the Reclaim Australia rallies: Muslims in Australia.
Some rallies had a few hundred in attendance, others just a small handful. Protestors carried signs proclaiming "No more mosques" and "Abbott! No halal certification!" as well as the more confusing "ban hala" (no one is quite sure who or what "Hala" is, but probably best to ban that, too, just in case), and "You keep your burqa, I'll keep my clitoris".
This was puzzling because number seven of Reclaim Australia's stated aims is to "ban the burqa or any variant thereof". Also in attendance were people sporting swastika tattoos, despite the official Reclaim Australia website stating on their website "This will be a peaceful rally, Neo-Nazi/White Supremacist Banners/Placards will not be tolerated. This is not a supremacist rally".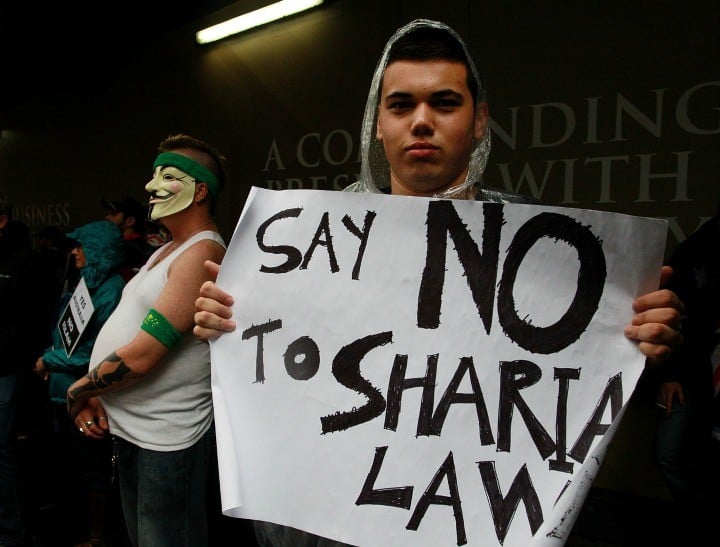 It must have been annoying for the organisers that there were people in attendance that were so off message.
Someone who appeared right on message, however, was Pastor Danny Nalliah, National President of the Rise Up Australia Party and keynote speaker at the Melbourne rally. At the Federation Square event, Pastor Nalliah told the rally (and the vocal counter-protestors) he was "not against Muslim people, but … opposed to the teachings of Islam. We love the Germans, we oppose the Nazi philosophy. We oppose communist philosophy but we love the Russians and Chinese. Likewise, we oppose Islam but we love the Muslim people."