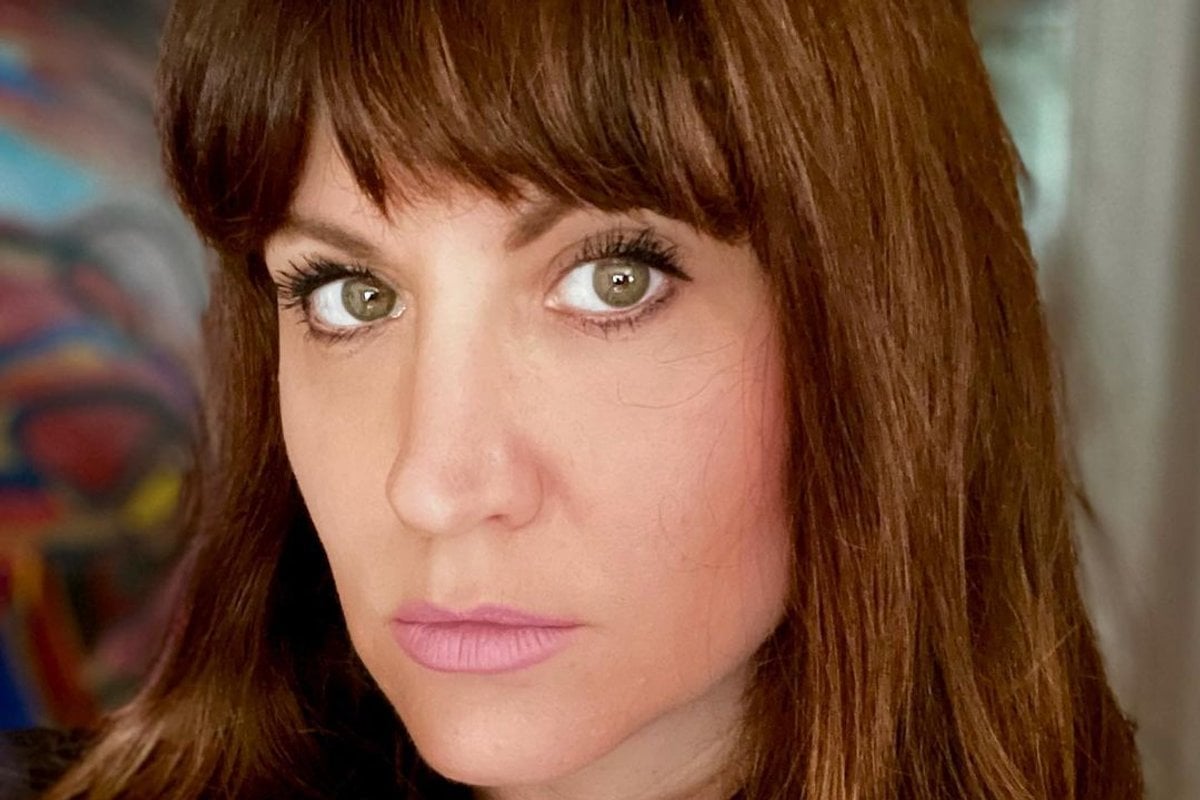 When writer Rebecca Woolf finally decided to end her unhappy marriage to Hal, the father of her four children, she discovered that Hal was dying.
"Two years before the doctors diagnosed Hal with terminal cancer, we were preparing to end the marriage," Rebecca tells Mia Freedman on this week's episode of No Filter.
"We were avoiding each other, we hadn't had sex for years, and I wanted out. He had been emotionally abusive, and it was not sustainable. When he told me he had stomach pains, I literally thought, 'Good. F**k you'. I had such hatred for him."
Watch: Robin Bailey on losing her dad at a young age. Post continues below. 
Hal took himself to the emergency room, while Rebecca stayed home with their kids. 
After some investigation and scans, Hal rang home at 4am with the news he had stage four pancreatic cancer.
"I remember the doctors saying he had likely had cancer for 10 years and I thought that I must be a witch - that I must have wished it on him and that somehow it was my fault," Rebecca told Mia.
"I think that a lot of those thoughts were to do with our marriage and how along the way I had internalised the idea that I must have always done something wrong."
Despite all that had happened before that early morning phone call, Rebecca found her wedding ring and went into the hospital to stay with Hal and advocate for him as his primary caretaker.
"It was so strange. One day I was done and over our relationship, the next day I am literally Hal's death doula. I had to go deep and access another part of myself to do it, but I did it and now looking back I have no regrets."
When Hal died four months later, it was a strange time for Rebecca. While she experienced grief, she says that the empathy people gave her as a widow was strange.
Listen to Rebecca Woolf's entire chat with Mia Freedman on No Filter. Post continues after audio.
"I had finally said I was going to leave Hal, but it ended up being a passive end that I had no control over," she shared.
"Being a divorcee is very different to being a widow and the fact people had all this empathy for me felt complicated. Close friends understood."
Rebecca became Hal's power of attorney and threw herself into managing her kids' grief.