Rebecca Maddern is 39, one of Australia's most sought-after TV presenters and now, thanks to a certain role on the AFL Footy Show, is also one of our most recognised faces.
She's married, successful, whip-smart and has charisma in spades.
And yet, despite all of this, people still want to know if – or when – she will become a mother.
In this week's Stellar magazine, Maddern says she finds the piqued interest in her personal life peculiar. Especially, of course, since her 42-year-old co-host Craig Hutchison isn't ever faced with the same onslaught of questioning.
"It's a no-win answer because if I say, 'No, I don't want children,' then the stereotype is that I'm a hard-faced b.i.t.c.h," she tells Stellar.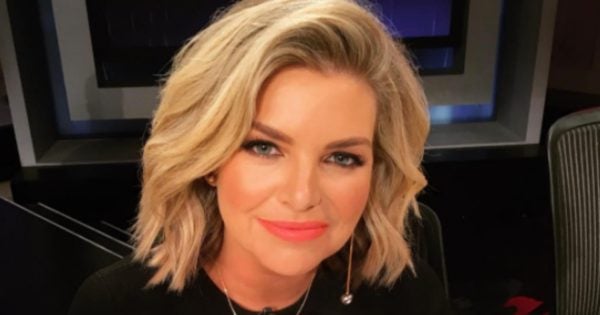 In March 2014, Maddern married Seven News cameraman Trent Miller. Despite this, she adds she is also reluctant to reveal to the world she would love to have children, as it's the ultimate double-edged sword.
"If I say I want children, then perhaps this article will become, 'Well, Rebecca's 40 but, you know, barren,' to use that word that was applied to Julia Gillard unfairly."
In March 2016, it was announced Maddern would be leaving the 7 Network to take up a role co-hosting the AFL Footy Show alongside James Brayshaw, Sam Newman and Billy Brownless. Despite being a well-recognised personality as a news reporter prior to the role, Maddern admitted to Stellar she didn't "believe" her co-hosts when they tried to explain the extra attention that comes with a role like this one.
Now, however, she acknowledges it was "sound advice".
The Mamamia Outloud team discuss why we need to have more open and compassionate conversations for women who may not want children.