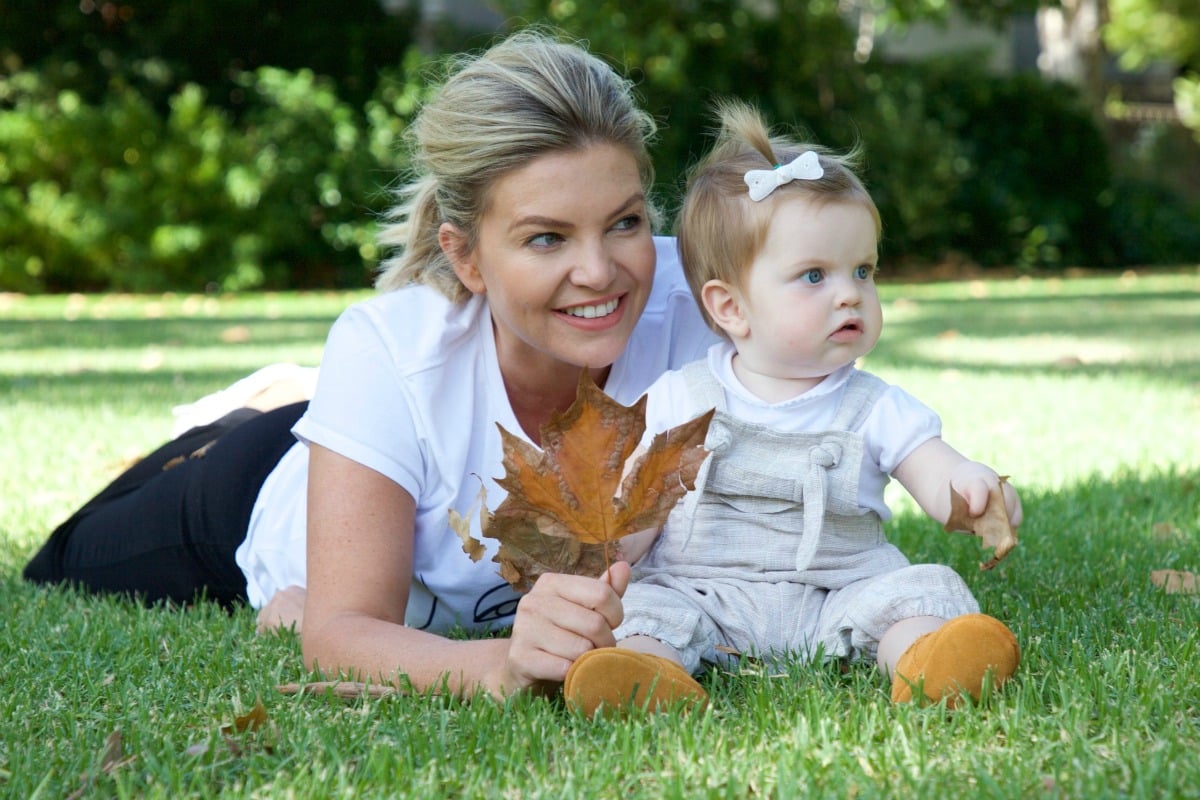 "I just wish someone had told me to keep it simple."
This is a basic yet important piece of parenting advice that Nine Network award-winning presenter and journalist Rebecca Maddern wished she'd been given before the birth of her daughter Ruby in April 2018.
"A happy and healthy baby is all you need," she continues. "There are all these wonderful gadgets and stuff, but you don't need the latest and greatest. If your baby is well-loved and cuddled, you'll have a happy child and that's all that matters."
It's a parenting sentiment that has served the Australian Ninja Warrior host and her husband Trent Miller well since the arrival of Ruby, with Rebecca saying that she was surprised by how much natural instinct takes over once a newborn is in the mix.
"The most important advice someone did give me came from my midwife who said 'You actually know more than you think you know, just as a parent'," the 41-year-old tells Mamamia.
"In so many cases you just have to trust your gut. You know your baby, you'll know when they are unwell if they are doing something unusual and what they need. It's mind-boggling how much instinct comes into play especially with a newborn."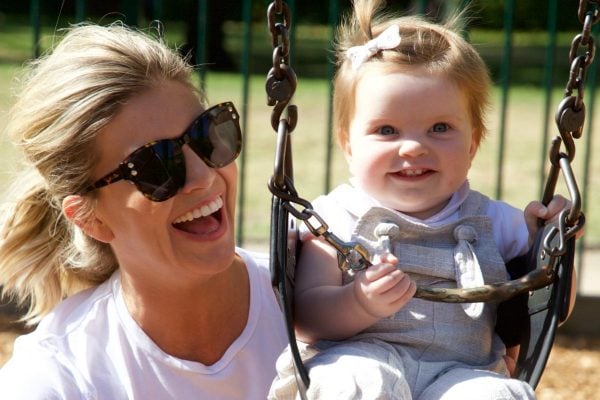 In the days between her TV gigs, which include hosting at the Australian Open for Nine's Wide World of Sports and co-hosting Australian Ninja Warrior, Rebecca is able to enjoy peaceful days with Ruby, which include trips to the park with her new favourite purchase, a family-sized picnic blanket.