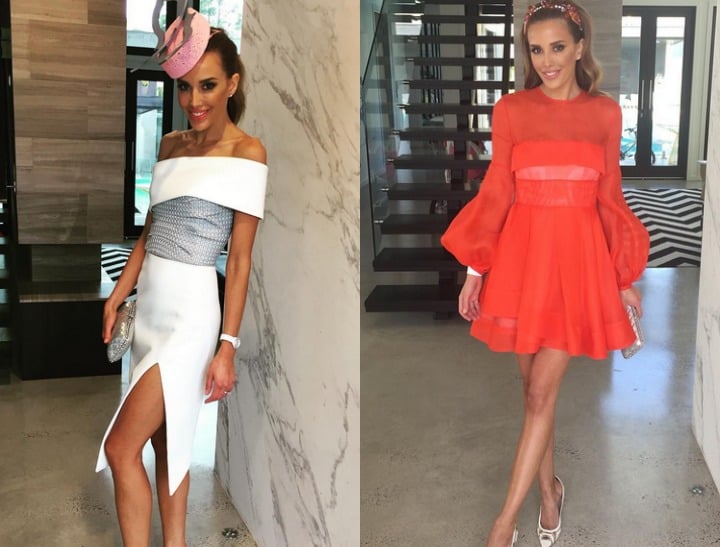 Rebecca Judd has done Race Day fashion right again.
At today's Crown Oaks Day, Bec's gone for a structured look, pairing a pink hat with grey and white dress.
  We're no experts, but we think she looks fantastic.
And, hey – any hat that looks like it has an enormous iron butterfly perched on top is alright with us.
It's the Spring Racing Carnival. To some people that means horses. To others (read us) it means dresses. And Rebecca Judd is particularly good at dresses. And this is the one she chose to wear to Flemington's fashion show horse race that stops… etc:
Floaty, Bec, floaty. And apparently, it's Alex Perry, people. But no, that didn't mean she had to  wear sunnies on her head.
The former model-turned-TV-presenter and Lifestyle guru has been on the 'most stylish' radar ever since she made her red carpet debut at the Brownlow awards in 2004, wearing THAT red dress (you know, the one with the giant split from the neck to the navel? Yeah, that one.)
Take a look at all the style from Melbourne Cup 2015:
That's why we thought we'd take a look back at some of our favourite Rebecca Judd looks over the past six or so years.
Take a look: