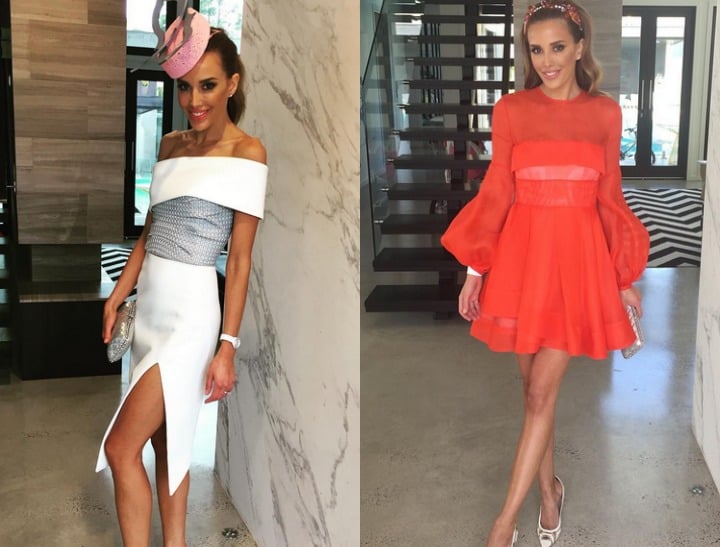 Rebecca Judd has done Race Day fashion right again.
At today's Crown Oaks Day, Bec's gone for a structured look, pairing a pink hat with grey and white dress.
  We're no experts, but we think she looks fantastic.
And, hey – any hat that looks like it has an enormous iron butterfly perched on top is alright with us.