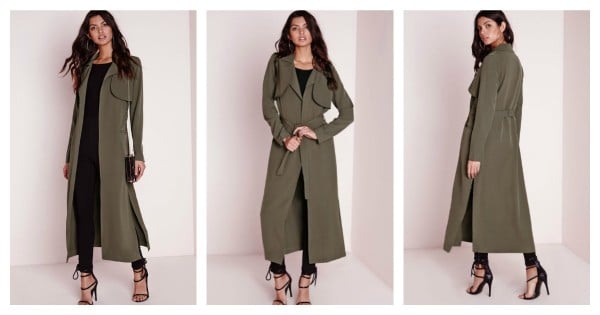 As a brand ambassador, model and television presenter, Rebecca Judd knows a thing or two hundred about style. And lucky for us, she's curated a collection of her winter favourites for the year on her website.
The best part? They're all under $150! A budget we can all surely work to. Here are our favourite five.
1. Missguided maxi belted utility duster coat in khaki, $64.00.
An item that can easily be dressed up or down, this trans-seasonal duster coat is surely one of the best budget-buy wardrobe staples going around this season. We owe Judd a huge thank you for the tip off!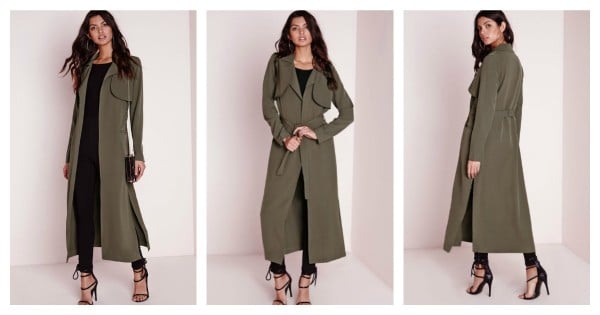 The Missguided duster coat. Source: Missguided. 
2. Three of Something 'Santa Fe' knit, $130.00.
A jumper that doubles as a giant hug? We're seriously on board with this chic but oh-so-cosy number. Throw this on and get to your nearest armchair by the fire, stat.