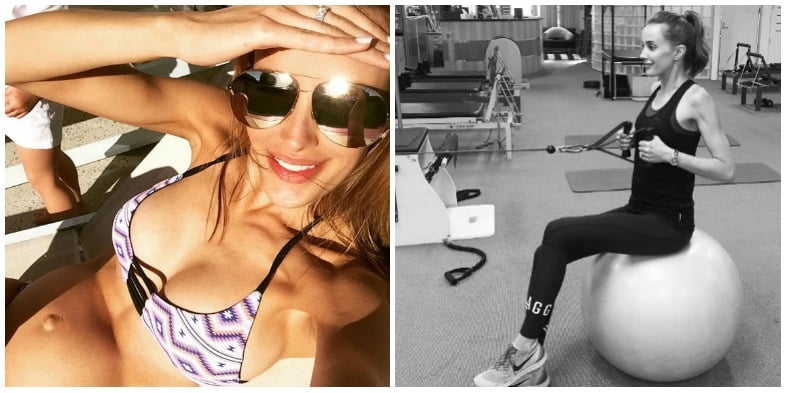 When, oh when, will the body-shamers stop?
Rebecca Judd is currently pregnant with twins, so of course her most pressing concern is shutting down crazy rumours about her diet.
Speaking to Kate Waterhouse recently, Judd was forced to refute claims that she regularly skips meals to maintain her slim figure.
"I don't try to look this way," she told Date With Kate. "I just do."
"'Believe me," she added. "Nobody has the energy to grow four big, bouncing babies, work a gazillion jobs, run businesses, a household and a family on an empty stomach."
It's not the first time Judd has been called out for being too skinny. In fact, her best response probably came from her own blog, Rebecca Judd Loves, when she wrote:
"Healthy comes in all shapes and sizes. Some people are naturally thin, some people are naturally bigger, some people are more athletic in tone, some people have minimal tone. We are all different  and we are all NORMAL."
Amen, Bec. We hope this is the last time you have to defend your figure… but we have a feeling it won't be.
Bec Judd isn't the only celebrity who faces body shaming. Watch Michelle Bridges talk about post-baby body pressure on The Project…