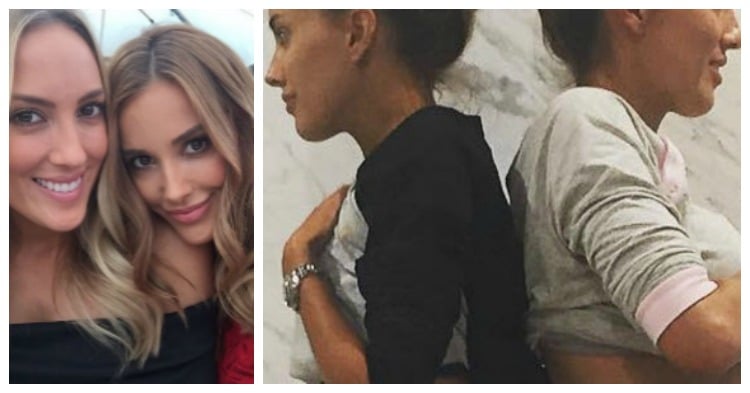 With the 2016 Logies now behind her, glamazon TV presenter and model Rebecca Judd is happily back at home and in her trackies.
And it seems that she's not the only one in her family expecting!
Sharing an image of herself and sister Kate on Monday night, the women appeared back to back, two bumps proudly on display.
"Heehee- so lovely to be sharing this pregnancy with my sister @katetwigley who is pregnant with her first bubba. 14 weeks vs 24 weeks," Judd wrote.