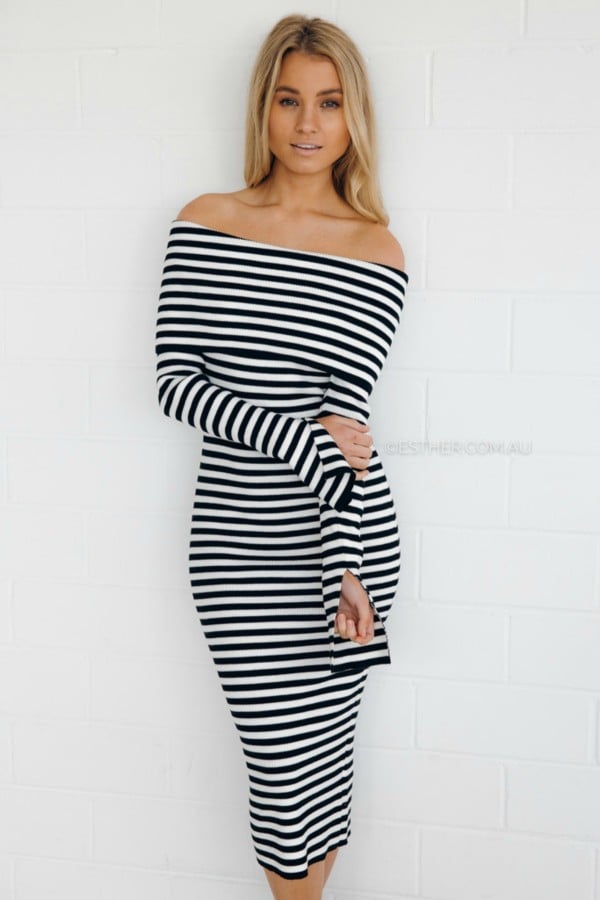 Whatever Rebecca Judd touches turns to gold. The most recent example? Her striped maternity dress that's sending people into a frenzy.
The Postcards host shared a picture from the set of a photoshoot on Instagram, wearing a navy blue and white stripe knit dress.
It took approximately half a second for her followers to go ballistic, insisting Judd reveal where the frock was from.
"Love your dress, need a good preggo dress. Can I ask where it's from?" commented georgia.henry. Another commenter asked a little more bluntly: "Where is your dress from????"
For those wondering, we have good news and bad.
The dress in question is from Country Road. With long sleeves and a pull-down shoulder-baring neckline it's a comfy winter number, and as you can see by Judd, it's great for showing off your baby. (Or food baby, for that matter as it's not a maternity-specific item.) Watch: Bec Judd on how she juggles it all. (Post continues after video.)