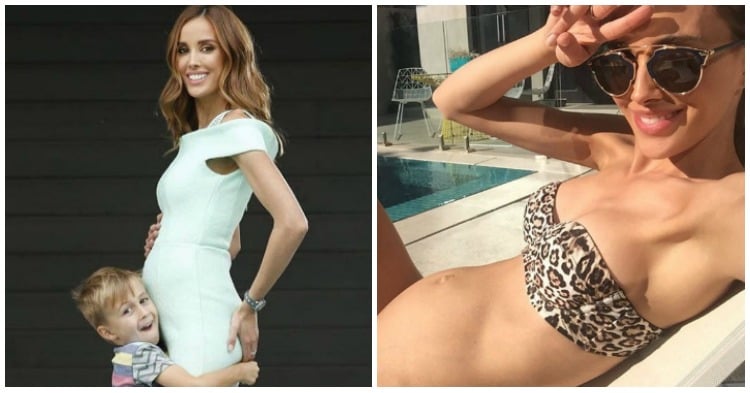 Rebecca Judd has shared the gender of her future twins with her 451k thousand Instagram followers.
Boys.
Identical twin boys.
Judd uploaded the image of an ultrasound to her Instagram with the caption:
'jeepers – IDENTICAL twin boys. Shell shocked all over again. Wish we called Billie a proper girl's name now ???? #canfillaforwardline'
The news comes almost two weeks after Rebecca and husband Chris Judd announced their pregnancy in an interview with the Herald Sun.
"We are giddy with excitement but at the same time we are really shocked," Rebecca told the publication. "We can't quite believe it."
"We were weighing up whether to go for a third. We thought we would give it a try, and the first go we ended up having twins, which was so unexpected."