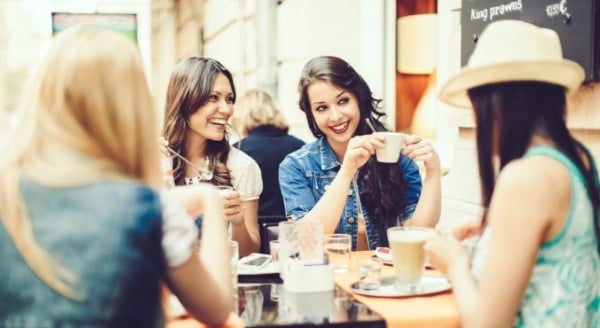 Break downs in relationships are traumatic, draining, and at times down right debilitating but they're also normal.
Sadly (and sometimes not so sadly, depending on the relationship)  breaking up with a partner is just a part of life that all of us need to navigate at some point on our journey to find "the one".  Often though, we find ourselves repeating the same relationship mistakes over and over again without even knowing it.
Speaking with Dr David Keatly, Doctor of Psychology of the School and Psychology and Speech Pathology at Curtin University, we've complied a list of some of the most common reasons why your relationship might be failing
1. Lack of commitment
Many couples experience difficulty when one partner feels the other doesn't commit to them in the way they want them to.
Dr Keatly explains: "(In a relationship)we are forced to ask ourselves about our own investment. If it is not being matched, we may feel foolish for spending so much. If we spend years hopelessly putting everything into a relationship, and the other person seems careless about it, we feel foolish or betrayed, or let down."
If you're the one reluctant to commit to a partner, ask yourself why you're hesitant to fully engage as a couple. What's holding you back?  It might be something from your past, it may be timing or it could just be that you're not feeling the relationship is heading in the direction you want it to.
For a relationship to function properly, each person needs to provide the same level of commitment to each other in order for both people to feel secure. So if you're concerned about your partners level of commitment to your relationship, voice your concerns and discuss why you're feeling the way you are.
2. Basing your happiness on your partner
Allowing your partner to be responsible for all of your happiness is a dangerous zone. Of course a partner contributes to you feeling happy, but losing sight of yourself in the relationship and delegating one person that responsibility places unfair expectations on them, and a lot of pressure on your relationship.
Dr Keatly says: "This is typical of relationships – we lose our sense of 'self' or 'ego' and become a merged-entity. Early blossoming relationships showcase this – with the couple seeming to mirror every action. The problem is knowing where to draw the line."
3. Disconnecting from friends
It's normal in the beginning stages of a relationship to spend a lot of intense, one-on-one time, but at some point you need to emerge from the love bird cocoon you've been living in and reconnect with your friends.