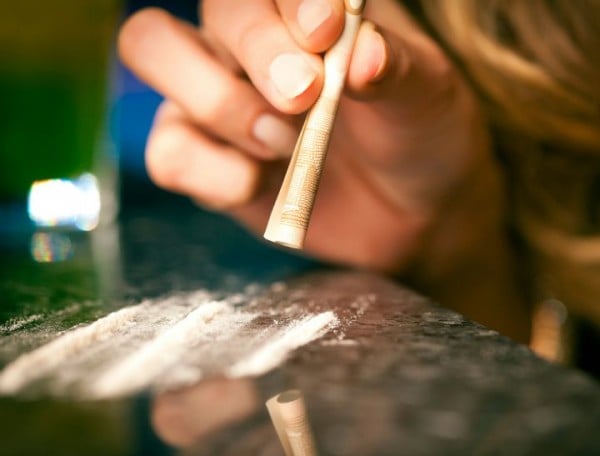 'Irreconcilable differences'.
We hear it time and time again. Whether it's celebs, your friends, colleagues or your sister's husband's friend's cousin, they all divorce due to 'irreconcilable differences'. Or, 'conscious uncoupling' as Gwyneth Paltrow likes to put it.
Yet, if you're close with one half of the couple, you're bound to know the real reason.
A reddit thread recently asked couples who had divorced after five or more years together, the real reason for their divorce. From a secret cocaine habit to sleeping with other people, there was definitely no holding back.
"I quit drinking, she said I wasn't fun anymore. I've tried to fix it, didn't work out," reddit user, fancyfire said.
Others chimed in with similar experiences, "This is the exact situation I'm going through right now. I got sober 18 months ago and she isn't happy because I'm not the person she married. Honestly the person she married was a total wreck," Cat-In-The-Furnace said.
Watch the trailer below for Drinking Buddies. Post continues after video.
Bakcha's wife even tried to sabotage his health to save their marriage, "My wife knew that drinking was a problem and that I was going to counseling to fix it. She started buying me beer for the house and ordering drinks for me when we went out. I could not get her to understand the damage she was doing. Be aware that quitting is the best thing you can do but that it also changes the dynamics of your relationships."
On the flip side, alcohol dependency was also a major deal breaker.
"When your wife is a dishonest and unfaithful alcoholic, it's time to move on. You can't fix a problem when the person with the problem isn't willing to admit that a problem exists," user Pr0ducer said.
Some users said the reason was their partner sleeping with other people.
Shapeofthings said, 'We were married for two years. There were constant declarations of love and passion, but occasional aggressive outbursts. I found out she was sleeping with a series of other guys and had a coke habit.'