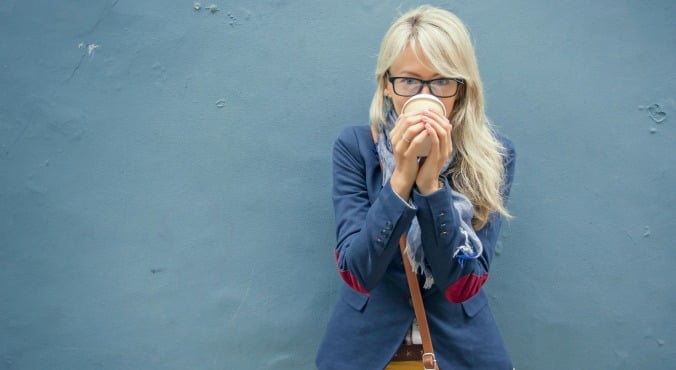 Image: iStock.
Here at The Glow, we are blessed with the ability to find any justification — whether scientifically proven or not — to mainline coffee. Any minute now we'll launch a heated campaign to have coffee instated as its own food group.
Until that fateful moment comes, we'll continue bringing you any and every reason why you shouldn't feel bad about your daily latte habit, and this latest one is pretty damn interesting.
Related: Mia Freedman: "That time I spent $100 to remove one pimple."
Here it is: apparently, your favourite beverage could help to undo, or at least serve as protection from, some of the serious effects alcohol has on the liver. Kind of like a little caffeine-powered superhero. According to the findings of a study published by the World Cancer Fund, daily coffee consumption could reduce the risk of liver cancer among heavy drinkers.
Say hello to the characters who love coffee even more than you do… (Post continues after gallery.)
Our favourite on-screen coffee addicts
Researchers looked at data from 34 previous studies, with more than eight million participants in total, to determine potential causes and prevalence of the illness.
This data confirmed that heavy drinking was linked to a higher risk of liver cancer; however, the more surprising outcome was that this risk seemed to decrease for every day participants consumed one cup of coffee. This is undoubtedly a very cool discovery, but the research team did not provide a daily recommended coffee intake. So maybe that fourth (okay, fifth) short black isn't really necessary. Damn.